As the USA today inaugurates Donald Trump as its 45th, and arguably most controversial commander-in-chief, questions abound over what his presidency could mean for the growth and development of the clean energy and renewable transportation fuel sectors.
But despite widespread concerns, Kevin Weiss, the chief executive of Byogy Renewables – the developer of an alcohol-to-jet (ATJ) fuel process for the aviation industry – tells RGN he is optimistic that the Trump administration will "embrace" clean energy companies, as long as they can prove themselves to be viable businesses.
Byogy is one of a handful of companies specializing in biofuels, bioproducts and biopower that were selected by the US Department of Energy (DOE) in December to receive millions of dollars of federal funding to develop demonstration-scale facilities.
Weiss's optimism is perhaps surprising given that the president-elect is on record as describing climate change as a hoax perpetuated by China. In a Tweet from November 2012, Trump wrote: "The concept of global warming was created by and for the Chinese in order to make US manufacturing non-competitive."
The concept of global warming was created by and for the Chinese in order to make U.S. manufacturing non-competitive.

— Donald J. Trump (@realDonaldTrump) November 6, 2012
Furthermore, Trump's apparent desire to fill his cabinet with climate-change skeptics has done little to ease concerns. Rick Perry, the president-elect's nominee to head up the DOE, once famously vowed to abolish the department, while Scott Pruitt, nominated to lead the Environmental Protection Agency (EPA), has repeatedly taken legal action against the agency in the past, in his role as Oklahoma's attorney general.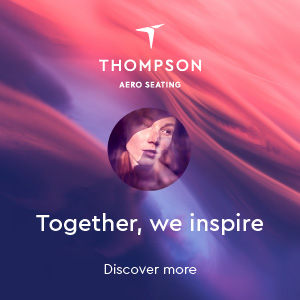 Pruitt's lukewarm acceptance that manmade climate change exists during his confirmation hearing this week also provided little comfort. "Science tells us that the climate is changing and that human activity in some manner impacts that change. The ability to measure with precision the degree and extent of that impact and what to do about it are subject to continuing debate and dialogue, and well it should be," Pruitt told senators.
All this in the same week that NASA and the National Oceanic and Atmospheric Administration (NOAA) unveiled data showing that 2016 was the warmest year on record, and carbon dioxide emissions created by human activity were the main cause of consistent, year-on-year temperature rises.
Byogy has spent the last eight years trying to get its fuel – a 100% replacement for kerosene that is produced by using catalytic synthesis to convert ethanol into jet fuel – off the ground. Its progress has been beset by numerous challenges, including the global recession, huge drops in oil prices – which Weiss says "completely devastated this space" – and the catastrophic and widely-publicized failures of fellow biofuel producers such as Kior Inc, which filed for bankruptcy in 2014 owing millions to the state of Mississippi.
"Imagine trying to raise funding with that as a backdrop," says Weiss.
One could be forgiven, then, for thinking that just as federal funds are awarded and the picture starts to look a little rosier for companies such as Byogy, the election of Donald Trump, who has promised to revive the coal industry, could sound the death knell for the renewables sector.
But Weiss thinks the opposite. "I trust Donald Trump believes in good things but they have to make sense. Technologies with the right fundamentals will do very well under this administration," he says. He also believes the Trump team brings a "business" insight that will perform a different level of diligence than previous administrations.
"There is no better way to create a significant increase in jobs than by boosting proven agriculture in a manner that will bolster energy security. If a business plan makes sense and we create more jobs in the heartland, the Trump administration is going to be all over it."
Weiss says he has already started "reaching out to the new administration" and is keen to "sit down with them and share the fundamentals around technologies that have the ability to promote a viable business case". As the recipient of a DOE grant, Weiss says he wants to "make sure the new administration understands the opportunity" the award could open up.
But others are doubtful. Dr Henry Kelly, a former principal associate director for environment and energy in the White House Office of Science and Technology Policy (OSTP) and principal deputy associate director of the DOE's Office of Energy Efficiency and Renewable Energy (EERE), tells RGN the prospects for DOE funding projects going forward are "bleak".
"I'd be very surprised if they [the Trump administration] try to make massive changes in existing projects or outstanding RFPs. The FY18 budget, however, is another story," says Kelly. The second tranche of DOE funding for Byogy's project is due to be awarded in fiscal 2018.
According to an article published on TheHill.com, citing unnamed sources, the DOE will see "major reductions in funding, with programs under their jurisdiction either being eliminated or transferred to other agencies", while the EERE – the department in charge of the above-mentioned biofuel funding projects – will be "eliminated".
While a "blanket stop" on all DOE projects that are already funded is unlikely, due to the fact that it would cause "unbelievable chaos and dislocation", Peter Fox-Penner, director of Boston University's Institute for Sustainable Energy, believes projects will be "selectively" changed, meaning "project champions" will have to "fight" to keep their funding.
But the funding needed to scale up renewable aviation fuels to commercially viable levels does not just come from federal coffers – the sector is increasingly reliant on institutional investors. The problem with these investors, however, is that they are "prone to flight" and notoriously "skittish", says Dr Charles Donovan, director of the Centre for Climate Finance and Investment at London's Imperial College Business School.
"As the market gets bigger it's moving towards these types of investors and it's very easy to spook them," says Donovan, adding that any moves toward "reducing the diversity of the energy supply" can "only have a negative impact".
Nevertheless, Donovan believes there is now enough momentum behind the renewables sector to weather any storms that could result from the Trump administration's apparent failure to grasp the seriousness of global warming.
"You can't normalize the view that climate change is not a human phenomenon. No amount of saying that can change the consensus that exists in the scientific community," he says.
As the Trump administration takes over, the world can only watch with bated breath and hope that the business of tackling climate change is a deal worth doing.
Related Articles:
Featured image credited to istock.com/yalcinsonat1