Predictably, most of the interview pitches I have received from PR people regarding the Department of Transportation's final decision on 2 December approving, after a three-year hiatus, Norwegian Air International's application for a foreign air carrier permit to serve the USA have been from the forces fighting against the decision.
Those forces – which include a sizable bipartisan component in Congress, led by House Representative Peter DeFazio, a Democrat who is ranking member of the House Committee on Transportation & Infrastructure – say they intend to appeal the decision and will try to have it overturned in Congress.
They are unlikely to be able to do so: the DOT was bound to approve the application in the end, because (as the DOT has noted) there were never any legal grounds allowing it to withhold approval permanently. And Congress overturning the decision almost certainly would mean the European Union scrapping its multilateral Open Skies Treaty with the USA, because – as the EU has already indicated publicly – it would see the USA as a bad actor directly contravening the agreement.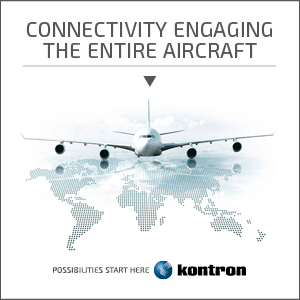 But probably the worst aspect of the entire affair is DeFazio's 2 December labeling of the NAI permit award as an "attack on Open Skies". That is severely misguided and intensely misleading, to say the least. DeFazio's stance, which is the same as that of the Big Three US legacy carriers and their pilot and flight-attendant unions, along with Southwest Airlines' pilot and flight-attendant unions, has nothing to do with Open Skies.
The only 'open' thing about that stance is that it is openly protectionist. It is aimed at allowing the 'Big Three' US legacy carriers – American, Delta and United – to continue to restrict seat capacity on transatlantic routes and charge exceedingly high fares – in many cases much higher fares than those on much longer-haul transpacific routes.
The Big Three have been able to do so because of decisions by the US DOT and the European Commission in the past, under the US-EU Open Skies Treaty, to afford antitrust-immunity protection to the "transatlantic joint ventures" the Big Three created with Air Canada and their global alliance partners in Europe. These are carriers such as Air France KLM, British Airways, Finnair, Iberia, and Lufthansa and its associated Lufthansa Group subsidiaries Austrian and Swiss International.
Today these transatlantic joint ventures control more than 80 percent of all transatlantic scheduled traffic. They are largely responsible for the US Big Three being able over the past three years to report the largest profits ever seen in the global airline industry. Yet transatlantic fares have remained very high, beset as they are by unidentified "carrier imposed fees" which provide no explanation of why they are being levied and have allowed carriers to charge however much they like for transatlantic air fares.
No wonder the Big Three and their JV partners haven't wanted to see their transatlantic oligopoly challenged by Norwegian Air Shuttle and its planned subsidiary NAI. The Southwest Airlines unions' motivation is slightly different. It may result from Norwegian's innovative and entirely legal initiative to operate low-fare flights from the US East Coast to several Caribbean resort islands which are French overseas territories and thus are officially parts of the European Union. That represents competition which increasingly high-fare Southwest does not like.
Publicly, the protectionist forces have rallied against the NAI application for one stated reason – to protect US airline jobs. They always claim NAI will only use non-union pilot and flight-attendant labor imported from countries with very low standards of living and derisory rates of pay. Yet NAI has repeatedly said it will employ pilots and flight attendants who are US citizens.
NAI's parent Norwegian said so again on 3 December, in announcing it would open two US crew bases – at Fort Lauderdale and New York JFK – in spring 2017, with the JFK base employing some 300 US long-haul flight attendants by the end of 2017 and the Fort Lauderdale base nearly 200. Norwegian also said NAI will only use crew from its US and existing European bases to operate its flights.
Additionally, Norwegian has announced it will base in the Greater New York City area and Greater Boston area four of the new Boeing 737 MAX 8s it will begin receiving in 2017, to operate transatlantic routes to secondary European destinations not yet served from the USA. Norwegian has also announced it will crew these aircraft with nearly 100 pilots and flight attendants hired in the Northeastern USA.
This doesn't sound at all as though NAI will be hurting the US airline job market. But there is another, even more compelling, reason why the DOT awarding NAI a permit to serve the USA is good for the US airline industry.
That reason is, if the DOT hadn't, the European Union could have removed the antitrust immunities the US Big Three's transatlantic joint ventures now enjoy and then conducted monopolies and cartel investigations against those transatlantic joint ventures. The JVs would not have survived and the US Big Three's cozy, highly profitable agreements with European legacy airlines to restrict capacity, coordinate schedules and keep fares high would have disappeared.
The European Union and the European Commission, the EU's civil service branch, have regarded the DOT's protracted delay in awarding NAI permit as an increasingly offensive act by the USA against the EU under the multilateral Open Skies Treaty between them. The EU's position has always been that, as an airline based in Ireland – an EU member nation – NAI should automatically have been awarded a foreign air carrier permit by the US DOT within weeks of applying for it.
In fact, so incensed did European Transport Commissioner Violeta Bulc become about the DOT's three-year delay – caused by intense political pressure from Congress – that, two days before the DOT did award NAI its permit, the European Commission accused the USA of breaking their multilateral Open Skies agreement. Under the terms of that agreement, the European Commission began arbitration proceedings against the USA.
Those proceedings could ultimately have seen the EU scrap altogether its Open Skies Treaty with the USA, greatly restricting the ability of the US Big Three to serve Europe and the ability of the European carriers to serve the USA. In the process transatlantic air travelers would have been negatively affected more than anyone – and a flood of job losses in the US airline industry would have resulted.
There is one more reason why NAI being allowed to serve the USA is good news for the US airline industry. Several aggressive low-cost US airlines – none of which tried to block the NAI application and a couple of which are known for high-quality inflight service – will be encouraged by NAI's example to begin serving Europe under a newly reinvigorated US-EU Open Skies agreement.
JetBlue Airways has already indicated its interest in serving Europe with Airbus A321neos. Very possibly, others, such as Alaska Air/Virgin America, Frontier Airlines, Spirit Airlines and Allegiant Air, all of which have highly capable new single-aisle aircraft on order, are also already thinking about doing so. If these airlines do begin serving Europe from the USA, that will be wonderful news for transatlantic fliers – and for US airline jobs.
Image at top credited to Boeing.
Related Articles: