With new signs pointing to Emirates launching a premium economy product within the next year and a half, what form will this new middle cabin take on one of the world's most influential airlines: a larger recliner? an extra-legroom cabin? an angled lie-flat seat? Or something different entirely?
Emirates is in a place of remarkable opportunity to make the changes, with burgeoning middle classes in many of its key growing markets hungry for extra comfort, an additional baggage allowance, and for the status symbols to show that they've made it in life even if they aren't flying business or first class. Perhaps more than other airlines in the international context, the branding and soft product — at the airport and on the aircraft — will make a significant difference here. Break out the faux burled walnut and velvet-roped stanchions!
In a fleet context, Emirates recently retired its last A330 and A340 aircraft, leaving it with a two-type fleet, now operating only Airbus A380 and Boeing 777 aircraft. The airline has two A380 configurations among its nearly 90 aircraft, one with first class at the front of the upper deck, and one without first class and with a 2-4-2 economy cabin upstairs in its place. The 150-plus Boeing 777 passenger fleet is more disparate, with the majority as two- or three-class Boeing 777-300ER, plus some smaller and older models in a variety of two- or three-class configurations.
With only two cross-sections to think about, Emirates can, if it wants, go for consistency — not that consistency has ever been a watchword for the airline that simultaneously operates a variety of business class products, including seats that are firmly above and firmly below par.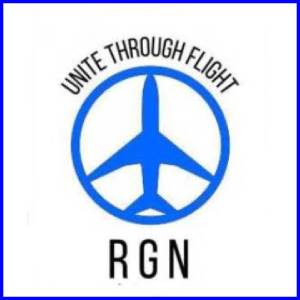 Emirates has more hard product options than many airlines, especially as a late mover in the premium economy space, but its sheer size means that it needs a product that can be produced quickly, reliably and to specification. It could stick with the tried and tested premium economy product — a recliner of around 38" pitch and 19" width, in a 2-4-2 on its A380 main deck and 777, or 2-3-2 upstairs on its A380.
Or Emirates could use its size and market heft to do something different. It could go upmarket, with an angled lie-flat sleeper seat, although that would clearly be too close to the current business class on its 777 fleet, for which Emirates has yet to announce a refurbishment schedule. It could go downmarket, with a 3-3-3 configuration downstairs on its A380, or even increase the pitch in the upstairs 2-4-2 cabin on the two-class aircraft and call it premium. It could add some kind of bar/lounge, or provide bar access for premium economy passengers on its A380.
In terms of timing, it would make a lot of sense for Emirates to start the premium economy rollout at the same time that it releases its new Boeing 777 business class, the controversial 2-3-2 flat bed version that's still a major upgrade from a premium economy recliner seat. But the 777 situation means it may be unlikely we'll see Emirates taking a revolutionary approach with its premium economy, at least as far as the 777 goes.
With the fare price multiplier for premium economy between 1.5 and 3 times the cost of economy class, Emirates has a huge opportunity to add to its bottom line. Whichever way it turns, expect it to set the trend for premium economy for the next decade.
Related Articles: