Boliviana de Aviación, the flag carrier of Bolivia, has selected Panasonic Avionics Corporation's (Panasonic) eXW system to bring the best Hollywood blockbusters to its passengers.
eXW is a wireless inflight entertainment system and is available on the airline's B767-300ER long haul fleet. It lets passengers to watch a vast selection of on-board movies, including new blockbusters, on their personal electronic devices.
The aircraft currently operates on routes to Madrid and Miami with future destinations to be added.
The eXW system consists of only five line replaceable units (LRUs), which brings the advantage of a very short installation time, increased reliability, lighter aircraft with reduced fuel burn, and a much lower initial investment cost. The system is backed by a robust software tool set that enables much faster portal updates by eliminating the need for an ATP (acceptance test procedure).
Paul Margis, Chief Executive Officer of Panasonic Avionics Corporation, says: "Virtually all of today's passengers take to the skies with at least one personal device, and we created eXW to ensure that airlines could offer them world-class wireless inflight entertainment.
"We are delighted to be partnering with Boliviana de Aviación which will now benefit from a very cost effective IFE solution that offers a proven combination of efficiency, performance and reliability."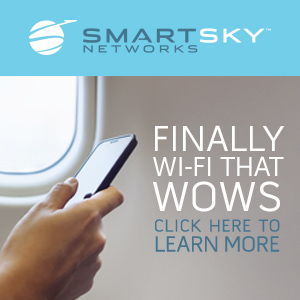 Wilmer Balderrama, Maintenance Manager at Boliviana de Aviación, adds: "We are constantly looking for new exciting ways to amaze and entertain our passengers, and Hollywood's blockbusters are definitely one of them. With Panasonic's eXW, our flyers will be able to stay on top of the new releases in the film industry at 35,000 feet."
About Panasonic Avionics Corporation
Panasonic Avionics Corporation is the world's leading supplier of inflight entertainment and communication systems. The company's best-in-class solutions, supported by professional maintenance services, fully integrate with the cabin enabling its customers to deliver the ultimate travel experiences with a rich variety of entertainment choices, resulting in improved quality communication systems and solutions, reduced time-to-market and lower overall costs.
Established in 1979, Panasonic Avionics Corporation, a U.S. corporation, is a subsidiary of Panasonic Corporation of North America, the principal North American subsidiary of Panasonic Corporation. Headquartered in Lake Forest, California with over 4,554 employees and operations in 80 global locations, it has delivered over 8,000 IFE systems and 1,300 inflight connectivity solutions to the world's leading airlines. For additional information, please visit www.panasonic.aero.