Have you ever stashed an airline pillow under your arm while deplaning, or slipped a spoon into your suitcase? You're not alone. Highly detailed studies (ah hem–noting the most popular results for Google autocomplete queries) reveal that the traveling public has the greatest interest in stealing airline blankets, cutlery, safety cards, and life vests, in that order.
While the temptation is real to secret away a small souvenir of a particularly nice air travel experience, some airlines experience high theft of very specific items. And, though there may be rules and penalties to prevent passengers from walking off the plane with items like life vests and galley carts, the preciousness of smaller soft products often fluctuates with flight attendants' attitudes.
Here are a few airlines and their most stolen items: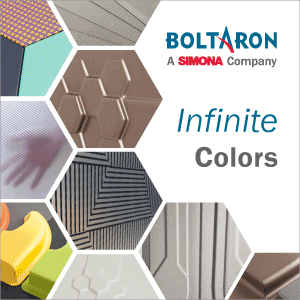 Cathay Pacific: Salt and pepper shakers
Up until their recent retirement, the pebble-shaped salt and pepper shakers in business class ranked as the item most likely to walk off. John Slosar, the airline's chairman, even admitted as such to the South China Morning Post, saying that the shakers were the "most frequently pilfered items in the history of Cathay Pacific, by a huge margin."
As noted in the earlier Runway Girl Network article on tiny tableware design, Virgin Atlantic suffered similarly thanks to the adorable appeal of their "Wilbur and Orville" airplane shakers, introduced in the late 1990s. Briefly discontinued in 2011 due to their tendency to creep into pockets, they were eventually reintroduced with a new detail: stamped on their feet were the words "pinched from Virgin Atlantic". We also have it on good authority that Virgin Atlantic sees the full-size Cowshed lotions and hand soap toiletries swiped from the lavatories of the Upper Class cabin.
Finnair: Marimekko crockery
So proud is Finnair of their home country's design heritage that they've partnered with pattern-maker Marimekko and fine tableware producer Iittala. Special-liveried aircraft broadcast the former partnership in particular, but smaller interior accents bring these icons of Finnish design to the tray tables of passengers.
To stanch the flow of the limited Marimekko-for-Finnair crockery and Iittala crystal into passenger pockets, the airline made select items available via duty-free catalog and pre-purchase. Own your own Ultima Thule sparkling wine set for 25 €, or a Marimekko teapot for 80 €. And, for economy passengers lacking the gumption to outright steal a blanket, the pairing of a thin blanket with a cheap fill pillow can be legitimately bought for 5 €.
Etihad: Plush duvets
During a visit to Etihad's Innovation Centre this fall, Calum Laming, VP of customer experience at Etihad Airways, detailed to Runway Girl Network some of the favorite soft aspects of the premium experience for their passengers. Laming let this tidbit slip: "The business class duvet has been the most popular thing I've been a part of in my aviation customer experience career, because I know how many of those get stolen every day". How many exactly? "A lot."
The re-sale market is hungry for them, too; eBay lists recently sold Etihad blankets as commanding $130 each. The popularity of these blankets, with their stitched duvet top layer and ultra-plush faux fur underside, hasn't escaped the notice of competitor Emirates Airline, who just announced the debut of similar, faux-sheepskin blankets in First Class.
I've been wearing this scarf for the past few weeks and it's really warm and I just looked at the tag and it's an airplane blanket

— alex (@alexkennedysux) December 15, 2016
Related Articles: