With more than 60 directing credits to his name in just about every genre imaginable, Oscar-nominated director Stephen Frears (The Queen) is probably the closest thing we have to the classic Hollywood "directors for hire" of old. And I mean that as the highest compliment, because like the best directors of the 1930s and 40s – studio workhorses like W.S. Van Dyke (The Thin Man, Tarzan the Ape Man), Michael Curtiz (Casablanca, White Christmas) and Victor Fleming (Gone with the Wind, The Wizard of Oz) – Frears has the uncanny ability to craft hugely entertaining films in any genre.
And although Frears is probably best known for his crackling-good, Oscar-bait biopics like The Queen, Philomena, and Mrs. Henderson Presents, Frears has also directed a modern film noir classic (The Grifters), a western (The Hi-Lo Country), a horror film (Mary Reilly), a political thriller (Fail Safe) a slew of gritty, socially relevant dramas like Dirty Pretty Things and Liam and two totally punk rock "queer cinema" classics from the 1980s: My Beautiful Laundrette and Prick Up Your Ears. Honestly, the fact that the same man who helmed the slacker comedy classic High Fidelity also directed 1988's Oscar-winning drama Dangerous Liaisons says it all. Any way you look at it, Frears puts the "V" in versatile. And Frears' gift for bringing out stellar, award-worthy performances from his casts shines bright again in the charming, thoroughly entertaining Florence Foster Jenkins, which recently garnered Golden Globe nominations for all three of the film's leads.
Loosely based on the true story of fabulously wealthy socialite Florence Foster Jenkins who became something of a cult singing sensation in Manhattan in the 1930s and 40s despite the fact that she had a notorious horrible singing voice, Jenkins stars two-time Oscar-winner Meryl Streep as Jenkins, Hugh Grant as her doting husband/protector, St. Clair Bayfield and The Big Bang Theory's Simon Helberg as Jenkins' accompanist Cosmé McMoon.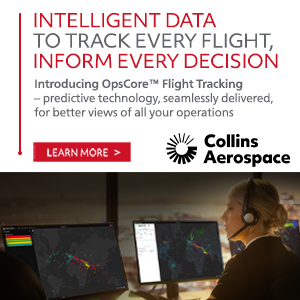 Set during the build up to Jenkins now legendary concert at Carnegie Hall in 1944 – recordings of which are said to be one of the most listened to in the venues' extensive audio archives – the film might seem like a fun, frothy confection on the outside, but deep down Jenkins offers up a very touching treatise on the drive and determination that it takes to be an artist. Even a bad one. For even though Jenkins was a bit of a laughingstock in tonier music world circles, her genuine passion for performing is infectious and the script by veteran UK TV scribe Nicholas Martin (The Indian Doctor) offers Streep one of her loveliest, most nuanced roles in years. Grant and Helberg are equally sensational as the men who help Jenkins keep the music in her heart alive despite failing health, bad reviews and a voice that literally has to be heard to be believed.
Also featuring top-notch supporting turns from The Girl on the Train's Rebecca Ferguson as the other love in Bayfield's life, his longtime girlfriend Kathleen, and Nina Arianda (Midnight in Paris, Win Win) as a blonde bombshell/trophy wife who becomes one of Jenkins' most fervid supporters, Jenkins might not be perfect but it is definitely the perfect feel good dramedy to wring out the old with anywhere you fly this New Years.
Now playing on select Air France, Turkish Airlines, Oman Air, British Airways, jetBlue, and Delta flights worldwide, Florence Foster Jenkins is also available via streaming on iTunes, Amazon Video and Google Play.