Everyone remembers their first time.
There's the first few minutes of confusion, figuring out what goes where, and the anticipation of new sensations. But once you've relaxed into the experience the realization comes that, yes, flying in a rear-facing airline seat isn't all that bad. It may even be the more pleasurable position.
Let me tell you about my first time. It had already been a long day when I checked in for a United transpacific flight. So, when the option for a paid upgrade to business class blinked onto the kiosk screen, my weary brain did the irrational thing, buying up in a quest for quality rest. During seat selection, the agent advised me that the only available business class seats were rear-facing. Why were these so offensive? I wondered what secret might the other passengers know that I don't. Perhaps these were rows with mis-aligned or missing windows, or maybe they were narrower than forward-facing seats? Nope. As I'd come to find out, their only crime was facing towards the tail of the plane.
Easing into my backward seat, I felt a twinge of smugness, like I had proved myself more open-minded or adventurous by sitting in a seat no one wanted purely out of their resistance to deviating from the norm. I've gone on to favor a good reverse seat, though I'm still firmly in the minority on that.
While some travelers do experience motion sickness or vertigo while seated backward during the taxi, take-off, and landing portions of the trip, in-flight there is almost no perceptible difference between the motion felt by forward or rear-facing passengers. Looking outside from 38,000 feet, with a view of the engine and wing, the landscape far below moves by at a pace more acceptable to our eyes and brains than, say, a train zipping through a city.
For travelers who can overcome a hesitancy of trying something new, flying in a premium class rear-facing seat may actually be the best experience on board. Airlines currently flying rear-facing seats include Etihad Airways (whose A380s feature reverse seats in both business and first class), American Airlines, United Airlines, and – the original – British Airways.
When BA debuted its Club World seat in 1999, the idea of fully lie-flat was revolutionary. Naturally that feature made the headlines more than the seating configuration; ying-yang partnerships of seats alternate between forward- and rear-facing, a strategic puzzle-piecing designed to offer improved shoulder space and higher seat density.
It's a divisive seat; passengers love to love it or love to hate it. Julia Buckley, a London-based travel journalist and British Airways Executive Club Gold frequent flyer, is firmly on the love-love side, going so far as to name the reverse-facing Club World window seats her favorite of any airline. She's not in it for the novelty, but for a kind of luxury the seats provide over forward-facing.
Buckley explains: "I choose these seats for the window and privacy of the window seat rather than for the fact they face the rear, but, in a strange way, they do feel quieter and certainly more private. Facing in reverse means no eye contact with cabin crew as they bring the trolleys round and, if you sit at the last row as I try to do, you tend not to have your fellow passengers walking past."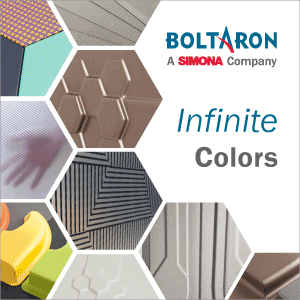 For Alison Fukumoto, an LA-based Oneworld Emerald frequent flyer, there is some magic in the novelty of a different seat orientation, so long as it's not a defective design.
"I flew in a reverse seat on British Airways to London and on an American Airlines 787," she recalls. "I was fine with BA—backwards was a new experience I enjoyed—but on AA I was back-to-back with someone who moved around a lot and I could feel every movement that person made."
Fukumoto's complaint is a repeated one, specific to the reverse-facing "Concept D" seats from Zodiac Aerospace installed on AA's 787-8s and for the refit of the 777-200s. Alas, "chronic delays" from Zodiac and, no doubt, AA's reading of their customer comments, caused the airline to cancel the contract with Zodiac for the rest of the 777-200s and upcoming 787-9 fleet. The replacements, Super Diamond by B/E Aerospace, do not include backward seats and it'll be a toss-up on which interior passengers find when flying on the airline's 777-200s.
For those who do get lucky with the planes featuring reverse seats, a fix is in the works for the problem which so annoyed Fukumoto; the Concept D seats will undergo, as John Walton reports for Runway Girl Network, "remedial stability work to fix the much-discussed issue where the seats shake when an adjoining passenger moves."
Barring defective seats, the experience of flying in a rear-facing seat appeals for the novelty, privacy, and extra space. Here's where I let you in on a secret. Perhaps the most private of any business class seat in the sky is the rear-oriented "E" seats on British Airways' 787-8 and 787-9 only. Located smack-dab in the middle of the cabin as the center seat in a 2-3-2 row, it offers double aisle access, capsule-like privacy (keep those between-seat screens up!), and a couple extra inches of shoulder and hip space, plus a laptop storage compartment unique to this seat.
Granted, you're sacrificing a window for all that cocoon-like coziness, but perhaps its many other advantages makes it the ideal reverse seat for a skeptic. Try it some time.
Related Articles: