The smallest aircraft in the Singapore Airlines fleet is its Airbus A330-300, used on regional routes of between an hour and eight hours. Needing to get from Fukuoka in western Japan to Singapore for the recent APEX Expo, I cashed in a stack of miles for business class to check out how the service stacked up. I knew that the hard product — a Weber 7811 seat now manufactured by Zodiac — wasn't going to excel, but would the famed Singapore Airlines service make up for it?
The premium part of the Singapore Airlines premium passenger experience at Fukuoka Airport was frustrating and underwhelming, although the airport itself was efficient and pleasant. Annoyingly, like many airlines, Singapore Airlines is very vague on when checkin opens. As a fan of getting to the airport early to avoid any potential rush-hour delays, I rang the airline to check, and was told that it opened three hours before departure, when in fact checkin for my 10am flight only opened at 0730, but the security checkpoint didn't open until 0745. This feels like information that the airline should provide up front to its passengers before they arrive at the airport and spend 45 minutes standing around before the shops are even open to buy a coffee.
Fukuoka has just two international lounges, and Singapore Airlines uses the slightly better of the two, Lounge Fukuoka. While the single type of armchair in the lounge was comfortable enough, the dim, windowless, airless space wasn't ideal for sleepy passengers trying to wake themselves up of a morning, and the watery murk coming from the coffee machine didn't help either. I popped into the other option, Korean Air's lounge, which is Priority Pass affiliated, but that too was windowless, small, overcrowded, and disappointing. Fukuoka Airport and the airlines that serve it need to do better.
I can't remember the last time I saw ten gate agents working a single A330, but it was probably in Japan. Boarding proceeded efficiently, with the usual parade of staffers walking around with A3-sized laminated sheets with multilingual instructions on the boarding process.
On what is a largely leisure route, I was enchanted by the photo zone arranged between the gate podium and the start of the airbridge, and a friendly staffer was on hand to take pictures with the handmade signs and a cardboard life-size SQ flight attendant. Top marks to the Fukuoka station team for this simply delightful touch.
On board, I had selected the bulkhead window seat in this half-empty cabin, and while the extra space in front of me was useful in flight given the lack of room in the Weber 7811 seats, the small screen twice as far away as normal was the same effective size as my iPhone 6S Plus held at normal viewing distance. These older aircraft haven't been upgraded with the latest onboard servers or screens, so the relatively small screen, low-resolution monitors, lower-resolution content and relatively small selection (for the usually excellent KrisWorld) didn't appeal and I ended up catching up on some TV on my laptop perched on the tray table of the seat next to me. (Fortunately, that seat was empty for the whole flight.)
Singapore Airlines' extensive wine and beverage list was present as usual. The Charles Heidsieck Champagne was a decent enough drop and performed well at altitude, but the two red wines did not: neither the Médoc nor the Chianti were fruity enough to balance their tannins in the high and dry air of the cabin.
Having spent a month in Japan I was craving Western food, so decided on the goose liver terrine and the steak. Both dishes — and the signature satay to start — were delicious, beautifully presented, and the steak was cooked to a reasonable medium-well, but the service was strangely slow even on a half-empty cabin.
As seems usual on SQ, the Singapore Boys assigned to business class seemed to base themselves in the galley while the Singapore Girls did the passenger service, and it felt like there weren't enough of them to carry it out at a reasonable pace.
I did spend a significant part of the afternoon munching my way through the delicious Japanese seasonal fruit basket that was catered out of Fukuoka, though. Fruit is a big cultural thing in Japan, and hugely expensive — a thirty US dollar melon in a supermarket isn't seen as unusual — so this felt like a real luxury. Sweet persimmons, crunchy nashi pears, plump grapes, perfectly ripe apples… SQ took excellent advantage of this particularly Japanese obsession, and so did I, to the delight of my Japanese flight attendant.
While relaxing after lunch, I had more than enough time to try to find a comfortable snoozing position in the old Weber angled seats.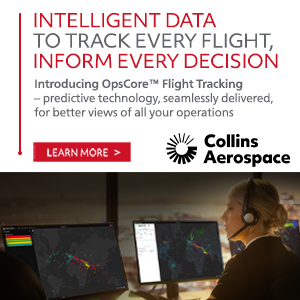 I know this is a regional service for Singapore Airlines, but these weren't great seats when they debuted and feel even older, clunkier and less appropriate for business class now, especially when compared with proper fully flat beds with direct aisle access on other SQ flights to Japan.
Frankly, give me the old Raffles Class velvety angled lie-flats instead — at least their angle goes fully lie flat, whereas the foot area of these seats doesn't rise to meet the seat pan, which means there's no way to curl up sideways. The sooner these seats are replaced by something more modern, the better.
Overall, the flight was disappointing, especially in comparison with other Singapore Airlines business class flights with a more comfortable product and excellent service I've enjoyed on similar — or even shorter — flight lengths in the past. I'd go out of my way to avoid the Weber 7811 seats, and cross my fingers for a better organised inflight service experience.
Image Gallery:
Related Articles: