If you're anything like me, the last thing you want to watch after last week's bitterly divisive US presidential election is a dark, brooding film in any genre. So, although I am kind of dying to see how the very gory The Purge trilogy wraps up in The Purge: Election Year and I've heard nothing but good things about X-Men: Apocalypse, you'll have to excuse me if I steer clear of anything with the words "election year" and "apocalypse" in the title for the time being.
On the other hand, a raunchy, low-brow comedy about a trio of "bad moms" facing off against their school's totalitarian PTA board seemed right up my alley. Especially when I learned that Bad Moms was co-written and co-directed by Jon Lucas and Scott Moore, the team behind The Hangover, Four Christmases and the hugely-underrated body-switching comedy The Change-Up. Hell, I figured even if Bad Moms totally sucked, at the very least it would be a welcome distraction from the real world.
But the good news for all involved is that Bad Moms doesn't totally suck. In fact, Moms is pretty damn funny and will ring especially true for anyone who has ever manned the table at a grade school bake sale or navigated the often shark-infested waters of the Parent Teacher Association.
And though Moms isn't perfect – Lucas and Moore could have definitely tightened up the character arcs and storyline a bit, especially in the sloppy and somewhat rushed third act – thanks to a first rate cast and some hilariously on-point comic set pieces, the merry messiness of Moms will win you over quicker than you can say "store-bought cupcakes".
Starring Mila Kunis (Black Swan, Jupiter Ascending) as hard-charging working mom Amy, Kristen Bell (Frozen, The Boss) as crunchy, stay-at-home mom Kiki and the Meryl Streep of modern comedy, Kathryn Hahn (We're The Millers, Transparent) as the hard-partying Carla, Moms is the story of how three very different PTA moms band together to fight the power after Amy loses her cool at an emergency PTA meeting and is shunned from polite mom society. Tired of abiding by the very rigid rules of modern motherhood, the three self-described bad moms decide to go rogue instead and, as you can imagine, much R-rated mayhem ensues.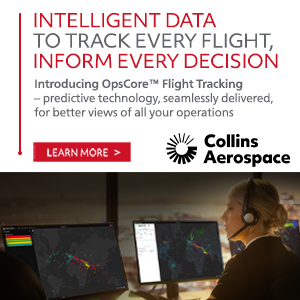 Featuring top-notch supporting turns from Jada Pinkett Smith (Collateral, Gotham), Annie Mumolo (Bridesmaids, This is 40) and a deliciously mean-spirited Christina Applegate (Vacation, Anchorman) as preening PTA president Gwendolyn, Moms also has laugh-out-loud cameos from Wanda Sykes as a marriage counselor and a very funny Martha Stewart as, appropriately enough, herself.
My only real problem with Moms is that as funny as they are, some of the really graphic sex jokes fell kind of flat for me. Not because they weren't good jokes but more so because I just didn't buy that these characters would talk like that. And though I'm all for giving the ladies a chance to be just as crude and nasty as their male counterparts I think even the best dick joke on earth is ten times funnier when it's grounded in some semblance of reality. But then, of course, I deliberately watched this crazy, balls out PTA comedy to avoid reality, so, who am I to complain? Rock on, mommas!
Now playing on select Delta, Virgin Atlantic, KLM, United, and American Airlines flights worldwide, Bad Moms is also available via streaming on Google Play, iTunes and Amazon Video.