With the rise of premium economy cabins, and airlines trying to differentiate to the greatest degree possible both from their existing products and from their competitors' offerings, a decent set of headphones is one of the battlegrounds.
Phitek product and marketing director Chris van der Loo gives Runway Girl Network the headphone manufacturer's perspective. "What we've seen in the market is more and more airlines opting for premium economy cabins. So we've just announced a business-lite headphone. Those airlines with the premium economy cabins are looking for more of a mid-range headphone. They still want to provide a high quality of audio, but they are looking for a more economical solution to put into the cabin."
The solution, as far as Phitek sees it, still has "the audio quality and the noise cancellation quality you'd expect from a Phitek headphone, however there's a design life of a hundred sectors [as compared to] the 450 that you see on our premium headphones. It's also non-repairable. Because of those two elements, it makes it a more economic solution for those cabins. Compared to other headphones they have on the market, the cost of ownership is still far superior."
There is no shortage of suppliers putting headphones into the premium economy space, but Phitek insists its product "is different in the sense that a hundred sector lifespan is nothing like what's in the market. You might see 20 or 30 sectors, but a hundred sectors is far superior. We are in a niche space that isn't available from anybody else," according to van der Loo.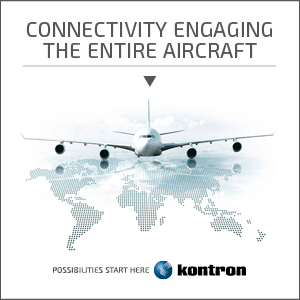 Of course, many passengers want to bring their own headphones on board, and there's an argument that travellers with the budget for premium economy — or business and first — are more likely to want to use their own cans.
But Phitek sees things differently. "We've heard a lot from the airlines that their passengers necessarily don't want to use their own headphones on the aircraft," van der Loo says, citing "fear of them getting broken or left behind or stolen or whatever, they'd rather use the aircraft supplied headphones.
"It should be up to the airlines to ensure that the passenger has everything they need for the best possible passenger experience. Premium carriers, four or five star carriers, still think it's very important to provide headphones to their passengers. We certainly see that because we're selling them the headphones. And we expect that to continue into the future."
When discussing the move by Apple to potentially kill the 3.5mm headphone jack, van der Loo suggests the move is "a trend that may continue to change in the future. I think now that Apple has done it, you may see other cell phone manufacturers doing it. And if they do, I think it's a positive for Phitek, because what it means is that you'll see consumer grade headphones with audio plugs that are either the Lightning from Apple or USB-C Type 3 connector.
It creates a great opportunity for us to work with the airlines to support those type of headphones and headphones jacks. And of course headphone audio jacks are a key part of our business. So I see it as a great opportunity for Phitek. Interestingly, the old 3.5 millimeter plug is the oldest technology you will find in a cell phone. It's been around for 100 years I'm told. Which is incredible really, that it's still going today. So I think it will take some time to phase that out.
Van der Loo notes that airline approaches to avoiding passenger pain points while the industry coalesces around a standard are likely to vary between the front and back of the plane. "I think if you're looking at a premium cabin, you know, business class or even first class, in our opinion an adapter isn't really a professional solution to deliver to a passenger. So for the premium classes, I think airlines will look to support any change in technologies, and I think they will look at how they can integrate it into the business class seats. We will be right here to support them to do that."
"I think in economy class it may be a different story," van der Loo adds. "It will be an expensive exercise for the airlines to replace all of the economy class connectors. If they choose to do that, of course we will be here to help them. But it may take a little bit longer than business class improvements."
Related Articles: