With a new shared facility in Beijing due to open "in the coming weeks", airline alliance SkyTeam is pushing the boundaries of Chinese airline lounges, leapfrogging the facilities operated by its own members China Eastern and China Southern in their own headquarters, Shanghai and Guangzhou, respectively. It looks to be one of the most appealing lounges in China, even if that is damnation by faint praise.
The overall feeling of the SkyTeam Beijing lounge is in line with the design language of the alliance's other lounges worldwide, including in Dubai and London, and features a social bar space, living wall, and airline member-agnostic colour scheme. Overall, it's a brighter, Mid-Century Modern-ised evolution of the SkyTeam lounge concept.
It's certainly a huge step above the ranks of low dark pleather armchairs with grubby antimacassars that are usually the seating features of lounges in Chinese airports, even the large international hubs.
Perhaps pointedly, the lounge will be operated by a third-party contractor for SkyTeam, rather than any of its China-based full or affiliate members. For the passenger experience of the lounge, that may well be a net positive, since despite significant investment in airline hard product, and a growing focus on soft product and service, China's airline lounges have lagged disappointingly behind the international competition.
It's hard to think of a lounge operated by a PRC airline that stands out for any of the right reasons. The best I can come up with is that the Air China lounge in Shanghai has private nap cabins with their own air conditioners where you can escape the one-kuai-chuck wine and crustily-edged food.
"More than fourteen million SkyTeam passengers fly through Beijing each year," SkyTeam CEO Perry Cantarutti says, "and, as the largest alliance in Greater China, opening our second lounge underscores our commitment to enhancing the travel experience for our top customers in the region. With the new lounge, SkyTeam will offer more branded lounges across its global network than any other airline alliance. Because these lounges are popular with our customers and add value for our members, we are developing plans to expand our global lounge portfolio even further."
The SkyTeam lounge promises seating for 160 guests, and a variety of "hot drinks, water and soft drinks, plus premium-label beers and spirits", plus a "buffet with hot and cold Chinese and international food offered throughout the day".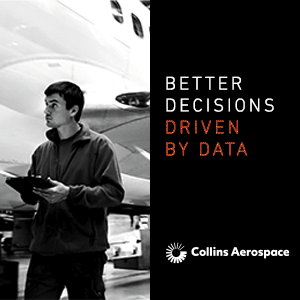 With no brand names mentioned, the wider question is whether SkyTeam's contractor, Beijing Aviation Ground Services, can manage to deliver a lounge experience that stands up to the PR promises.
It will be telling to see whether the lounge experience matches the investment from the alliance, the existing expectations of overseas travellers, and the growing expectations of Chinese business class travellers who have experienced the overseas lounge standard.
But the lounge may not be that long for this world. Within the next three years, Beijing Capital is due to become the Star Alliance airport for Beijing while SkyTeam carriers move to Beijing's as-yet-unnamed new airport in Daxing, some 46 km (29 miles) south of the centre of the city.
While Aviation Week reports that some SkyTeam carriers are less excited about the prospect of moving, there may not be another option — either de facto when China Eastern and China Southern move, or de jure when aviation authorities make their decisions.
Related Articles: