2016 has been the year of the ever lengthening flight route. Just these last ten months we've seen the launch of Auckland-Dubai on Emirates and San Francisco-Singapore on both Singapore Airlines and United, as well as the lengthening of Air India's San Francisco-Delhi flight to become the longest so far, with a flown distance of 9,389 miles. And those are only the four which instantly rocketed into the top five of the "longest flight" standings. Sixteen or so hours in the air is a challenge for any airline to keep passengers entertained, happy, comfortable, and healthy. But with more flights going further this year, I wondered what passengers in the tightest seats, back in economy, were doing to ease the stress and strain of such journeys.
Matthew Ma, algorithm genius and head of popular airfare deal website TheFlightDeal mentioned earlier this month that the audience for his website is "mostly female, and even our team is mostly female". The statement came on Episode 121  of the Dots, Lines, and Destinations podcast with Runway Girl Network correspondent Seth Miller, and it echoes past findings of women's influence in travel decision-making. See Entrepreneur's article reporting on a study that found women to be more financially responsible business travelers, and HotelNewsNow's piece arguing that women are the truest travel influencers, seeking value and "experience-led consumption".
So I talked with five women who range from very frequent flyers, with long-haul trips perhaps as often as once a month, to more casual travelers, who save for one big vacation and book some of the longest flights in the world to reach it. They've all taken one-way flights of 15 hours or more and my question was simple: What specifically helps you endure such lengthy flights in economy class? Here's what details they shared:
Cammie Phan, Vancouver-based oneworld Emerald frequent flyer and legal professional
Recent lengthy flights:
DFW-PEK on American Airlines (6,971 miles)
AUH-JFK on Etihad Airways (6,867 miles)
LAX-AKL on American Airlines (6,504 miles)
For me it's about eating and watching movies and getting up to move, especially if I'm stuck in a five-across row. It's important that everyone in the cabin accepts that they're in economy, but if the flight attendants come around every few hours with snacks and meals then that helps to distract the mind from how long the flight is.

When you purchase the flight you have to know what you're getting into; the thought of 'oh fuck – this is going to be 16 hours' is a realization you have to make. I like to eat and watch movies – brainless movies like spy flicks or comedy. I find it hard to sleep on planes without pills. I bring healthy snacks like dried mangoes and nuts, so I'm not constantly eating crap and staying somewhat away from heavy airline food.

I was impressed with Japan Airlines for offering local, Japanese-inspired snacks in economy, and similar on American Airlines with their kiwi chips and chocolate on their Auckland non-stop route. I bring hand sanitizer and anti-bacterial wipes. I wish economy seats on long-haul flights had foot rests, to at least put your feet up a little. I like the neck pillow offered on Etihad. It probably didn't cost them anything more, but the impression is that this airline is looking out for their passengers.
Cristina Garcia, responsible tourism advocate and journalist at Travel4Wildlife
Recent lengthy flight:
JNB – ATL on Delta Air Lines (8,439 miles)
"What helped me endure the long trip was that we chose our seats towards the back on the plane, where no other people had taken lots of seats. That meant I had a whole row for myself. I made sure not to drink alcohol 24 hours before departing so I wouldn't be dehydrated. I use lavender essential oil to relax. After two months on a self-drive safari, you can endure anything!"
Juliana Shallcross, technology columnist at HOTELS Magazine and journalist for Frommers, Tnooz, and more. Family travel expert and head of Trips And Giggles.
Recent lengthy flight:
DXB – LAX on Emirates Airline (8,339 miles)
"I did a lot of online research on my seat in economy. I read forums, waded through reviews and I studied the seat maps online to make sure I was in a good seat, for economy. (I was, an aisle seat close to the bathroom but not too close that passengers would wake me up every time they needed to pee.) Aside from that, I brought a giant bottle of water, my neck pillow, my phone charger (Emirates has USB ports in the seatback) and a couple of copies of The New Yorker. It turns out I didn't even read them because I just watched a lot of the free movies. Emirates has great IFE. The food service was so-so, so if I had to do it again I would bring better snacks. The amenity kits they give you don't have earplugs, which is a major oversight."
Kristin Luna, print and digital journalist who writes of her travels at Camels & Chocolate
Recent lengthy flight:
DXB-SFO on Emirates Airline (8,103 miles)
"I actually got food poisoning from the Emirates inflight meal so it wasn't the best experience in the world. Staying well-hydrated, packing an arsenal of e-books, music, snacks, water (since inevitably, inflight service never comes around when you need it most), a medical kit (tylenol, sleep aids like melatonin, allergy meds), and noise-canceling headphones, plus having a decent selection of inflight entertainment kept me sane. That, and being sure to get up every hour or two to walk around so I wasn't too stiff the next day! Since I was flying to and from South Africa (another eight hours), I opted for the free overnight layover in Dubai to break up that trip a bit."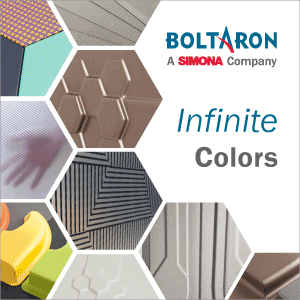 Daniela S., Single mother and Registered Nurse in a secured facility.
Recent lengthy flight:
DFW-SYD on Qantas (8,578 miles)
"I look for the longest flights to get the furthest away in the fastest time. I don't do social media, for professional and time management reasons, but I do prepare for a long flight by searching FlyerTalk for advice on the best seat on the specific flight. I don't want the first row; I'm looking for the aisle seats that might be in the darkest, least trafficked portion of economy class. Being bumped is my biggest annoyance, since I aim to sleep through the trip as much as possible and keep my son safe and near me. FlyerTalk also helps me figure out if I qualify for lounge access, and if there's any quirks to the way the flight attendants might operate on the route. Like, if someone has written that bringing a box of chocolate to the flight crew earned them a surprise glass of First Class champagne, then I might try that. One time my son got a backpack with a coloring book and baseball hat and it's still one of his favorite things. I really need some small element of delight, and lots of uninterrupted sleep, to come off the plane feeling like I had a great flight."