Hating on airports is practically a whole genre of stand-up comedy today, and it's no wonder; these places of motion and meeting have increasingly become stressful, clogged environments. Passengers walk into a terminal and see only obstacles to the enjoyment of a trip; the stern podiums and gates of security, the restricting stanchions, and prohibiting scarlet signs. Overlooked in that melee is a design that's been doing its part for more than fifty years to counter the negative and gently relax travelers. It's the Eames Tandem Sling, and you may just be sitting in one right now.
Created in 1962 by Charles and Ray Eames for Chicago's O'Hare International Airport, the sealed leather or vinyl pads and polished aluminum frames of the Tandem Sling aligned with the futuristic aesthetic of the jet age and worked well in gate areas growing to meet larger crowds for longer planes and an increasing number of daily departures. It was and is furniture that looks good, feels good, wears well, and scales well. Still manufactured and distributed by Herman Miller and Vitra, the Tandem Sling is designer furniture right underneath our noses (and literally, our butts) in airports around the world, from Denver to Honolulu and Basel to Dubai.
The Eameses are perhaps best known for their home and office furniture; the Modernica factory in downtown Los Angeles still churns out the colorful, fiberglass molded chairs  that first appeared on the market in 1950, and the Eames "Executive" leather office chairs are neatly pushed into the desks of hotel suites across the globe. Have you been to an American Airlines Admirals Club lately? The most coveted seats in these lounges are the small groupings of the Eames lounge with ottoman, first unveiled in 1956 on NBC and an enduring mark of a well-designed home.
But back to the Tandem Sling. The magic of it is, for a traveler, in the way it holds the body. The seat tips you back ever so slightly, forcing the body to take on a more relaxed posture in a way similar to that of an adirondack, a chair synonymous with leisure.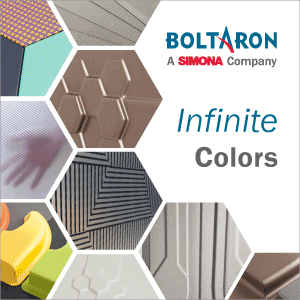 Aletha VanderMaas, designer and curator at True Home Restorations, a firm that specializes in mid-century modern architecture and interior design, sees the appeal and shared her insight with Runway Girl Network: "[My family] actually considered a double version for our own house, but it wouldn't fit in the spot we had in mind. I love the simple design, and do find them comfy! I would imagine they are still used today because they are durable, easy to clean, don't take up a huge footprint in airports, [and are] easy to clean/vacuum underneath."
Aletha is correct; the Tandem Sling is so ubiquitous for more reason than just its good looks and shiny metal. Speaking with Runway Girl Network, Herman Miller's senior communications manager Kimberly Oliver paints a picture of the chair as the full package: "The thought that Charles and Ray Eames applied to the design in terms of comfort and needs of the user, as well as the durability and ease of cleaning and maintenance for the facility managers, is what sets it apart and drives its continued popularity."
You may have seen the Tandem Sling in its original home of ORD, or perhaps at Washington-Dulles International, which launched the design concurrently with ORD after Architect Eero Saarinen approved it for his wing-like main terminal in 1962 (Charles and Ray also created an animated film to explain IAD's particularly unique layout. I highly recommend giving it a watch. Unfortunately a mix of airlines, budgets, and branding at these airports have seen uncomfortable, less durable, and decidedly less chic seating introduced amongst the Tandem Sling.
The best airports now to appreciate the seats are Detroit Metropolitan Airport (DTW) and Grand Rapids Gerald R. Ford International Airport (GRR); both are like de facto showrooms for the Tandem Sling, as Herman Miller is a Michigan-based company and both Saarinen and the Eameses feature in Michigan design history. But this is not an ad for Michigan, nor is it one for the Tandem Sling. This is a reminder that airports aren't necessarily soul-sucking pits of hostility and inconsideration. Sometimes they inspire and house great design. Just look under your butt.
Related Articles: