HAECO Americas, a subsidiary of the HAECO Group with headquarters in Greensboro, North Carolina, USA, announced today that it would be exiting its line maintenance services segment in the USA to focus resources on its principal businesses: MRO Services and Cabin Solutions. The Company expects to systematically end operations at most locations by the end of 2016. The Greensboro, NC location will not close.
This adjustment in business strategy will only affect the locations in the United States operated by HAECO Americas. All global line maintenance locations outside of the United States, operated by the HAECO Group, will remain in service.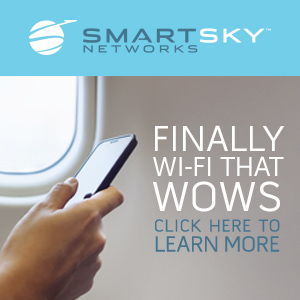 As announced in August, HAECO Americas' expansion of the MRO Services business continues with site preparation having commenced on Hangar 5 at the Piedmont Triad International Airport. Concurrently, the Cabin Solutions business is transitioning into a larger, newly renovated manufacturing facility in High Point, NC to accommodate production of a full line of aircraft interior products. These key strategic initiatives will remain the focus of growth efforts for both core businesses.
About Hong Kong Aircraft Engineering Company Limited ("HAECO Group")
The HAECO Group is one of the world's leading aircraft engineering and maintenance service providers. HAECO Group provides a comprehensive range of services encompassing Airframe Services, Line Services, Cabin Solutions, Private Jet Solutions, Fleet Technical Management, Inventory Technical Management, Component Overhaul, Aerostructure Repairs, Landing Gear Services, Engine Services, Parts Manufacturing and Technical Training. The HAECO Group consists of 17 subsidiaries and affiliates, employing around 17,000 staff in Hong Kong, Mainland China, Singapore and the United States. The HAECO Group is publicly listed on the Hong Kong Stock Exchange (Stock Code: 00044). HAECO Group's website: www.haeco.com
Photo at top of HAECO's Vector economy class seat, which will launch on Cathay Pacific's Airbus A350-1000.