Mirus Aircraft seating have selected digEcor to provide in-seat USB power for its new Hawk lightweight seat. In conjunction with our partner IFPL, a global leader in IFEC peripherals and leading industrial designer and by working closely with the Mirus engineering team we were able to deliver a system that maximises the use of the physical space of the seat and seamlessly design the USB outlet into the actual seat arm. The result is an attractive installation of a fully integrated system that has no impact on passenger legroom.
This USB power sub-system of GLIDE will make its debut with the Hawk seat as part Mirus' significant launch contract announced at AIX Hamburg 2016 on linefit A320NEO delivery on the first of close to 300 aircraft beginning 2017 in a supply contract spanning at least a decade.
GLIDE has been certified and is in revenue service today, and was designed specifically to reduce components, weight and cost. The in-house innovation at digEcor and IFPL translated into exactly what Mirus had in mind. To consolidate the number of components used, strengthen the efficiency and reliability across the supply chain and reduce the overall cost of delivery and maintenance.
The seat box fits within the seat pan itself, raising the seat box from the floor where traditionally passenger comfort was marginalized with large inconvenient seat boxes. The solution only requires three components, the high power USB outlet, the seat box and power supply unit. In the Hawk seat, each passenger will be able to charge and power their personal devices in flight.
Phil Hall, CEO at Mirus states, "digEcor and IFPL have done a fantastic job in helping to develop an elegant, fully integrated USB solution that delivers full functionality within an extremely tight envelope. We are proud to work closely with digEcor and IFPL, who like ourselves are not afraid to bring something new and innovative to the market."
"We're very proud to have been selected for this program and of our contribution to the innovative Mirus Hawk seat. This is a significant milestone for our business as we continue to deliver our game changing Integrated Flight Experience portfolio across IFE and Cabin Technology" comments David Withers, Chief Executive of digEcor.
"The innovative and open approach of Mirus, digEcor and IFPL has enabled a step change in the integration of peripherals into the seat. This solution demonstrates that ergonomics and aesthetics do not have to be compromised to deliver a low cost, low weight integrated solution. In fact, it provides a significant enhancement to the passenger experience and competitive advantage to an airline" states David Thomas, VP Business Development at IFPL.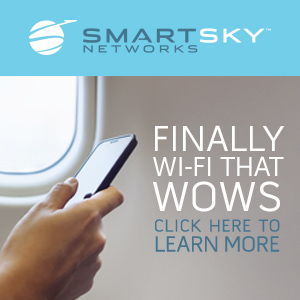 digEcor IFE – Integrated Flight Experience is the only fully integrated system by a single vendor in the market including entertainment, power, cabin lighting and passenger services. A lowcost, flexible solution for airlines to improve customer experiences, operational efficiency and drive ancillary revenue. Modular in design, the portfolio products stand alone or integrate as parts or whole enabling all airlines to create extraordinary travel experiences for their passengers.
About digEcor
digEcor is an industry pioneer and highly regarded IFE innovator and today has grown to offer a suite of inflight products and services that meet airlines wide ranging needs including inflight entertainment, power, cabin lighting, passenger services, cabin management, content services and more. Founded in 2000, digEcor is headquartered in Brisbane, Australia and has additional offices in the United States of America and the United Kingdom. For more information, visit www.digecor.com
About IFPL
IFPL is an award-winning designer, innovator and manufacturer of passenger interface solutions to the global In-Flight Entertainment and Connectivity industry (IFEC). They are unique in their ability to combine industry leading innovation with manufacturing excellence; through a comprehensive in-house capability that enables their clients to work closely with them in transforming an idea from a concept to a prototype and then delivered as industrialised, certified and production ready solution. For more information, visit www.ifpl.com