Why on earth, you might have wondered, is Emirates flying to Fort Lauderdale, the second airport for the Miami metropolitan region, rather than Miami International? In a word: connections. Emirates' US partner JetBlue has a major hub at the Florida airport, and the two airlines can use FLL as another connection point in their joint network.
That joint network is big money — and not just within the United States. There's a significant Caribbean and Latin American network that JetBlue serves from Fort Lauderdale that is still underserved in terms of global connectivity, and adding one-stop partner travel to Dubai is useful both for outbound and inbound traffic.
"Passengers wishing to travel beyond the Fort Lauderdale-Miami area to onward destinations in the US, Caribbean and Latin America," Emirates says, "can take advantage of Emirates' codeshare partnership with JetBlue Airways (B6) that offers connection options to over 26 destinations in the US and 19 destinations throughout the Caribbean and Latin America, including the Bahamas, Cancun and Havana."
The timing — as it currently stands — isn't ideal for the JetBlue connections, although it is bang on for Emirates' nighttime flight banks in DXB. The airline promises "destinations such as Beirut, Doha, Riyadh, Cape Town, Johannesburg, Bangkok, Cebu, Singapore, Mumbai, Delhi, Chennai, Hyderabad, as well as Colombo and Karachi will experience connection times of less than 4 hours while in Dubai". But if you were starting out to see how strong bookings were without the addition of any FLL connecting traffic, this is exactly how you'd do it.
Emirates is starting off small, and is planning to operate the Fort Lauderdale service with a Boeing 777-200LR, the smallest aircraft in its fleet, when it commences service in December. (The airline will fly its last Airbus A330/A340 routes at the end of October.) For the Miami O&D market, business and first class passengers will get the usual Emirates chauffeur car treatment.
In passenger experience terms, there's good news for passengers for whom money is no issue, with the addition of Emirates' first class suites. Business class will be Emirates' current sub-par, narrow angled lie-flat seats in a 2-3-2 layout, while economy is a squeezed ten-abreast 3-4-3 configuration.
The irony of JetBlue's excellent economy passenger experience — even its cheapest product is 32" on the Embraer fleet, 33" on its latest A320 family aircraft, and 34" on older Airbus jets — exceeding Emirates' is not lost on this observer.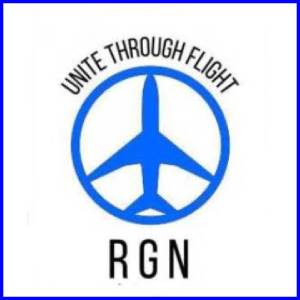 JetBlue's top-shelf #PaxEx does mean that, for the business and first class market, connecting on all-economy JetBlue (Mint is only offered to LA from Fort Lauderdale) isn't too much of a hardship, especially if premium passengers are slotted into the Even More Space extra-legroom economy section. It does feel, though, that connecting business and first class passengers could be provided with an empty seat next to them, in a sort of DIY Eurobusiness model.
Emirates could do this elsewhere too: New Zealand, for example. Domestic flights within NZ are all-economy, with dominant player Air New Zealand challenged in a few key trunk markets by Emirates partner Qantas' low-cost subsidiary Jetstar. Emirates will book you a connecting trip to Napier or Nelson — tiny destinations that are unlikely to see Emirates service in our lifetimes via Auckland either on the nonstop A380 service from Dubai or one of the numerous Australian connections.
It's even more odd that Emirates doesn't book two seats on Jetstar for its business and first class passengers, though. Going from a private suite to 29" economy is just about the largest #PaxEx inconsistency a passenger can experience.
I wouldn't expect Emirates to leave Fort Lauderdale with a 777-200LR for too long, either. Emirates' "entry level" aircraft can easily be upgauged to a 777-300ER, and while there's no A380 gate at the terminal yet, FLL's runway can take an A380 if needed. Watch this space.
Related Articles: