A bevy of European carriers, including KLM, Small Planet, Arkefly, Estonian, and Adria Airways are already using AirFi's portable wifi boxes to stream entertainment to passengers on board their aircraft. And with another customer announcement expected shortly – this time outside of Europe – AirFi is definitely having a moment, especially with the low-cost, leisure carrier crowd. But what type of take rate is AirFi seeing with its airline partners, and what are the logistics behind implementing an AirFi wireless entertainment program? RGN interviewed AirFi CEO Job Heimerikx to get some answers.
Since AirFi's offering is not a retrofit solution, who is responsible for ensuring the AirFi boxes are brought on board an aircraft before a flight and carried off?
JH: We have customers that bring the solution on in ATLAS containers as part of the crew kit and other airlines bring it on in the catering trolleys in a designated drawer, but we also have airlines that bring the boxes on board every morning and off-board every evening by the cleaning crew. Generally, the boxes go along with other peripheral logistics so generally they are being stocked and charged by the caterer. So we supply the catering company with a charging solution fitted to a wall where the boxes can be put into, like a docking station.
Whenever they go through the charging process and are connected to our content distribution tool, new information is being put onto the box. Transaction and health information is also being pulled off. That's an ongoing process. For instance, with Small Planet, the boxes return in the beginning of the evening or early night. They get charged; newspaper vendors put their newspapers automatically into our system and from that moment on, the boxes retrieve the latest information and files, and by 4am to 4:30am they are taken off, and brought on board. And they're ready for a full day of operation.
So the caterer plays a pivotal role?
JH: [Yes, it can] but we also have customers where the crew center is the important role, where the purser brings along the box on board. But in general with companies the size of Small Planet or KLM, there is a clear role for the organization that touches the aircraft on a daily basis, which is the catering company and if there is no catering on board, most of the time the cleaning company does this work.
Do you serve as a content service provider (CSP) to the airline as well?
JH: We're not Global Eagle Entertainment or Inflight Dublin and we will never be. We can facilitate DRM and have that technology in place but we strongly advocate shorter TV series' and preferably non-DRM content for the simple reason that we want to keep conversion rates as high as possible. The content is being sourced from all the usual [content] suspects you'll see at Aircraft Interiors Expo in Hamburg or APEX EXPO and we have a very positive relationship with pretty much all of them, and in many cases, the airline already has a long-lasting relationship with a content provider, and we try to have that specific content fitted into the contract, so we are just another communication channel for the airline but also [for the] the content/movie provider.
The likes of Small Planet have opted for your original 'Moon' model. But your new 'Venus' box has an integrated moving map feature and aircraft positioning display included, which surely must be desirable to carriers [we know the moving map is one of the most popular channels on any IFE system]. Can a customer of Moon easily upgrade to the next-gen Venus?
JH: AirFi is in most cases a 100% OpEx product; in essence it's a rental model and our customers have the opportunity to upgrade their product any time they like. As soon as Venus is deployed, our customers have the option to phase in whatever they like to swap the boxes and bring Venus on board. It works on the same distribution model, on the same back-end systems so [Venus is] tougher, bigger, faster, and has more capability. When it comes to the moving map, it's a feature deactivated on the Moon – Moon does not automatically know where it is, and the Venus box knows. But it is not connected to the aircraft in any way. Rather the Venus box has sensors that allow us to know exactly where the aircraft is, how fast it's flying and all the details needed for a good air show and the Moon box does not have these sensors.
Who provides the map technology?
JH: We acquired a moving map company in the beginning of this year, and integrated their technology inside our offering and therefore it's part of our standard offering, so the Venus box comes with the moving map and airlines can decide to deactivate it. Most won't; it is a package feature that comes with the Venus box. The moving map is quite cool because it allows you to deploy detailed maps. We have the route where the aircraft flies; you can drill deep into the maps being provided over that route … and the user actually sees that aircraft type and can rotate around it. Interactive features bring the moving map more to life and enhance the techy customer experience.
How many passengers can stream movie content at the same time with one AirFi box, and what are take rates like?
JH: Venus has the capability to stream to more than 20 people but it depends on how big the file is. 20 people on 720p movies [can be accommodated] on Venus. But when 720p is not needed for a phone or 8" to 10" tablet, we can handle more people. This is being done automatically; it changes depending on screen size. We don't communicate on what the system could do, but what we are sure it can do. Moon is around half of that.
There are multiple boxes – two on an aircraft, one in front and one in back – and the average conversion rate is 20-30% of people using the system for at least half an hour. Many people use other features like games, newspapers next to watching a movie. Small Planet saw a peak of up to 50% [on launch] but that's not a sustainable average. Of the aircraft using our product, we see the average dangling around 22%. But when it comes to pilot [programs] and when it's new and a lot of communication is being done, an airline can quite easily reach up to 30% to 35%. Because the AirFi box uses HTML 5 technology, passengers don't need to download an app
Do passengers pay for any of the content? Pay to log into the portal?
JH: We have one airline that is going to be live this month that is charging for the service. We have a solution being released in the same timeframe, fully PCI compliant, where passengers can pay with credit card to consume content. Right now we offer a voucher solution where you can buy 24-hour access to the box, and enter the code. Some of our airlines request an email address to be filled in and that is then communicated back to either the newspaper or vendor behind that piece of content or given away entirely for free. The cost of AirFi boxes are substantially different than in-seat or retrofit solutions so giving it away for free is not that hard, especially on the advertisement side. If we have 20% conversion rate, our entire system is being paid back with four or five adverts distributed inside the box that people watch. It's not rocket science to get a revenue center instead of a cost center out of an AirFi system.
So what's included in your package to airlines?
JH: We measure the health of the boxes on a daily basis, and have strict safety protocol. [If a box is faulty] we simply change the box for a new one and either repair or scrap the box that comes back. Most of the time we repair and deploy with new software. They rent the service, including box, service level agreement, health management, swapping of boxes of damaged/need repair, middleware, data communication, and content distribution. Some parts of the free content we deliver [including the map and some games] and for the rest, it's the airline that determines what they show the passengers, the look and feel. Some airlines want to take over and create their own portal, and source from local vendors. Some airlines do the same but also use GEE and inflight Dublin [as CSP], to name just two, and also use our inflight shopping solution, or moving map solution when we deploy Venus. Or the games we provide for free; we have three games.
What's your safety protocol; does AirFi comply with EASA's latest guidance on portable wifi for passenger entertainment (as reported here)?
JH: We are 100% an aviation company and we are that from Day 1, and we would have no existence whatsoever in the aircraft space if we were to take safety lightly or not serious. So when it comes to our product, it's being reviewed by numerous maintenance/engineering people, and the reason why we believe the system is… safe is we comply to the rules to start with; our system is not stronger or does not carry more Lithium and does not… have more kilowatt-hours than a regular tablet so we are [many] times safer than all of the tech that the passenger brings on board.
Then if you look at all of the other features we have created to make sure we are aviation grade, we use very specialized batteries that can cope with air pressure. If a battery is not functioning as it should and we see fluctuations, then the system shuts itself down and stores the information. As soon as that box comes onto the ground, it is taken out of service because it indicates it will not charge and will be sent back to us for investigation.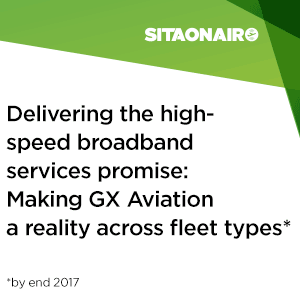 Lithium-ion batteries are back in the headlines – this time because of exploding Samsung Galaxy Note 7s (which have been banned by the DOT from being brought on board aircraft). What type of battery does AirFi use?
JH: The AirFi box uses Lithium Iron Phosphate (LiFePO4) battery packs. This type of rechargeable battery [is] also used in power tools, remote control hobby craft and the auto industry. LiFePO4 batteries have a constant discharge voltage, staying close to 3.2V during discharge until the cell is exhausted. This allows the cell to deliver virtually full power until it is discharged. It is commonly accepted that LiFePO4 batteries do not decompose at high temperatures, and are inherently safer than lithium ion chemistries. [source: Electropaedia www.mpoweruk.com/lithiumS.htm]
Have you identified areas of growth outside of Europe?
JH: We are quite well-known nowadays in Europe and there are the usual suspects we compete against, but we see huge interest in the in Asia/Pacific region and that's definitely market number 2 and number 3 is Miami and lower, south of Miami. Gogo of course brings IFEC to the market and has a high market share in the US, but even though we have requests coming from there, the real bulk of requests come from Europe and Asia. Especially single-aisle operators in Europe.
Related Articles: