As the airline passenger experience industry prepares for the colocated APEX–Aircraft Interiors Asia–Future Travel Experience expos next week in Singapore, Runway Girl Network quizzed key industry players about their plans for the event, their expectations for the likely direction the industry will travel, and what would concern them as emerging trends.
Summing up the key purpose of events like these for many exhibitors, ViaSat director Don Buchman tells RGN that "APEX continues to be an opportunity for us to meet with key airline partners, and highlight our core value propositions and differentiators."
Airbus will exhibit at APEX, and "will have a similar presence and same size of booth as we did last year in Portland," the company's vice president for cabin marketing Ingo Wuggetzer tells RGN. Airbus will be performing demos via virtual reality, continuing a trend that we'd expect to see expand. VR hasn't yet found its niche within the cabin, but for cabin interiors trade shows it's a remarkably useful tool.
What's clear from the variety of responses from exhibitors, though, is that seatmakers still seem to feel the Aircraft Interiors (AIX) brand is more beneficial to them than the traditionally IFEC-focused APEX.
Seatmakers that responded to RGN's queries intend to be exhibiting on the AIX side of the proverbial door in Singapore, and a majority of the non-IFEC vendors were highlighting the draw of this year's Asia focus. That suggests that, without the attraction of a colocated Aircraft Interiors Expo event next year in Long Beach, APEX will need to do a significant amount of work to attract a diverse range of exhibitors to its annual EXPO to avoid overly focussing on IFEC.
That need to attract greater diversity will be especially strong if Reed Exhibitions manages to make competing event AIX Americas more attractive than the APEX EXPO, something Reed has struggled with in the past.
Reed and APEX are playing nice this year, after a rocky history, and the gloves may well be off next year. That may be a little concerning from the APEX member point of view considering the meager showing of non-IFEC exhibitors at last year's expo in Portland. It's clear the non-profit APEX would benefit from locking these vendors in to safeguard the future attractiveness of its event.
In terms of the AIX side, there's significant growth from newer players like Acro and Mirus. Acro — which has seen "overall growth within the company of more than 100% year on year for the last four years" — is bringing a booth "virtually twice the size" of last year's Singapore event, "and our supporting sales team has tripled in the last year," CEO Chris Brady tells RGN. Mirus is a new exhibitor in this autumn expo round, and the company's sales and marketing exec James Woodhead notes that it plans a booth approximately half the size of the much larger Hamburg event.
On stands within the shows, "As connectivity becomes ubiquitous and seamless on the ground, taking this kind of service into the air and combining it with IFE is perhaps the most dynamic area of innovation in passenger experience," Airbus' Wuggetzer suggests. "This in particular is what I will be looking out for at Singapore."
ViaSat's Don Buchman concurs, and is hoping to be surprised. "I'm most interested in learning how any untraditional innovation that is making a play in the airline space can leverage the value ViaSat already brings to the plane. Almost all innovation happening on the ground takes advantage of connectivity; we see that same dynamic playing out on the airplane and are excited by the opportunities."
Similarly, "lots of progress on wifi, BYOD and in seat charging," are on Acro CEO Chris Brady's wish-list. He expects the overarching theme of the event to be "rapid regional growth, BYOD and wifi."
Sekisui-SPI's Ronn Cort also wants exhibitors to make a power play: "how to manage my power and electronic device in a better way" is on Cort's agenda, and he'd like to see "holders, power, and wireless connectivity" as well as "customer personalization – environments, materials and on board amenities that are customised for passengers".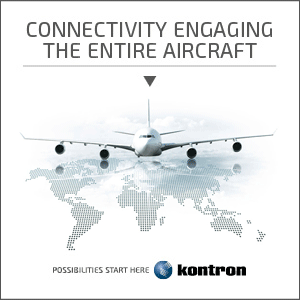 ViaSat's Don Buchman agrees on the customisation front, saying "I expect we'll see a deeper interest in how to make the experience more personalized in order to increase passenger loyalty. Many airlines are working toward fleet modernization programs. I expect how airlines plan to add passenger customization to fleet restoration will be an important topic this year. There's an opportunity to bring new technology to the aircraft – from virtual reality for passenger entertainment to artificial intelligence for agent communications and passenger customization. Perhaps not completely new ideas, but not deployed wide-scale yet either. How they will, or will not, be implemented in an aircraft and passenger environment is intriguing."
Mirus' sales and marketing exec James Woodhead would like to see "continued innovation within the IFE area, particularly in terms of BYOD, wifi and downloadable content". Woodhead also focussed on aircraft weight as a key driver, perhaps unsurprisingly since the company's sole customer (so far) is LCC AirAsia.
But it was most interesting to read from a notable number of non-seatmaking respondents — and even some seatmakers — that increasing seat density is a major concern and something that they would very much not like to see at APEX. From the passenger experience point of view, that's a big positive…if the wish is fulfilled. RGN isn't under any illusion that suppliers will stop meeting airlines' demands for ever-denser cabins.
Related Articles: