There is outrage once again. Passengers are expressing their ire on social media as airlines announce downgrades to their product offerings. Undoubtedly bad for travelers from a comfort perspective, the changes probably do not provide much relief from a fare perspective either. Perhaps the only thing surprising about the changes is the timing of them; likely too late for airline investors to truly be sated and still too soon for the passengers who would prefer to see status quo maintained.
Cathay Pacific's Squeeze
The financials for Cathay Pacific have been in the doldrums for a few years now. The carrier is accepting delivery of new aircraft (A350s) and retiring the oldest (747-400s) in its fleet but the 777s are a challenge. With a 9-abreast economy class layout, the seating density is simply too low for Cathay to compete as the industry pushes full speed ahead to configure the type with 10-abreast seating. 
In an interview with the South China Morning Post, Cathay CEO Ivan Chu Kwow-leung notes that limited slot capacity at Hong Kong International Airport necessitates the densification move, allowing the carrier to "generate more seats per slot, that's the key thing". This sort of scenario should, in theory, be great news for Airbus. The company has spent much of the past decade challenging the industry to consider slot limitations at popular and congested airports when assessing their fleet needs, and has presented the double-decker A380 as enabling an increase in seats per slot. But Cathay ordered the A350, not the A380.
The A350–900 variant deliveries to Cathay have started with 280 seats on board, comparable to the 777 in 9-abreast layout. The A350–1000s headed for Cathay will have more seats but neither variant dramatically increases seats per slot the way an A380 would. Given Cathay's single hub operation and connecting passenger flow, the A380 could make sense for the company and keep passengers comfortable. Alas, that seems unlikely with 40-plus A350s yet to be delivered to Cathay.
British Airways' Cuppa' Charges
The draw of legacy carriers in Europe compared to the LCC competition has, at least in recent memory, been about service and soft product. Sure, Eurobiz doesn't offer more legroom for business class passengers but you get a nice meal, right? For economy passengers in seats with comparable legroom, the rules about cabin baggage are reasonable, and an onboard snack was part of the offering. Not so anymore on British Airways. The carrier has shifted to a buy-on-board program for shorthaul economy. Charging for food is one thing, but charging for drinks – including the treasured cuppa' – is a step too far in my view.
British Airways is clearly not seeing booking loyalty from offering complimentary onboard food on shorthaul flights, particularly with the competition it faces from easyJet and Ryanair. But the way the company is handling the change is certainly awful.
Hi Paul, based on customer feedback we're to partner with another great British brand, Marks & Spencer, to enable 1/2

— British Airways (@British_Airways) September 29, 2016
Unlike Cathay Pacific, which was blunt in admitting that its offering was uncompetitive from a revenue potential perspective, British Airways is holding firm with the claim that passengers were demanding to pay for food on board. The corporate message that these are positive changes rather than a bid by BA to seek a more favorable bottom line is disheartening.
Legacy carriers' adoption of buy-on-board (BOB) programs has already played out in the United States. Six years ago, Continental Airlines introduced BOB and ceased its "meals at mealtimes" campaign, later admitting that free meals were a $35 million annual item and "that economy-class customers have not selected airlines based on free meals".
Of course, the cyclical nature of the industry – and record profits among US carriers driven by lower fuel prices – have seen free snacks return in the US market with much fanfare and marketing hype. Delta has even brought back free meals for its longest domestic flights to Hawaii. But the hold-outs remain with low-cost carriers Spirit, Frontier and Allegiant charging for everything on board, much the way the European LCCs, and now British Airways, do.
Maybe it is my fault
But here's the hard part – I'm part of the problem. I'm incredibly price-sensitive in my purchasing decisions. I recently flew easyJet and was quite happy to pay a few quid on board for a hot combo meal because I had that option and the overall price was right.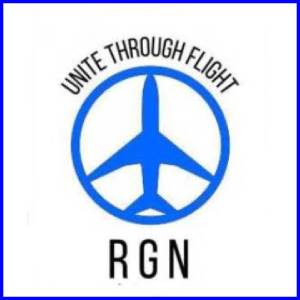 I'm the person who will choose to save $10 on a ticket rather than get the free meal on board BA for a short-hop flight. I can even handle not getting a free soda on board; typically I don't drink one anyways as I've got a water bottle with me.
Moreover, I hate 10-abreast on the 777 but if the price is right I know I'll buy that seat again to get where I'm going. I know me.
Part of me wants to be mad at the cuts as I know they're bad news overall. But I also know that when the price is right I'm going to buy the competing product almost every time, mostly because I've already done exactly that. And I'm not going to change. That the airlines are finally catching up with my behavior is disappointing, I suppose, but I am getting exactly what I've asked for and not an inkling more.
Related Articles: