Aircraft software company Arconics announces a significant software deal to deliver AeroDocs, the leading document management system for aviation, to SpiceJet. SpiceJet is a successful and fast-growing LCC, with a fleet of 42 aircraft, mainly Boeing 737s, and 42 B737 MAX 8s on order.
AeroDocs will allow SpiceJet to distribute digital documents in a secure, controlled manner, with workflow tracking to help maintain regulatory compliance. The paperless cockpit, as enabled by AeroDocs, also brings environmental benefits, with reduced fuel burn and carbon emissions.
SpiceJet is undergoing major growth, along with the Indian aviation market in general. This growth brings the challenge of managing control over digital documents to maintain regulatory compliance. In March 2014, SpiceJet signed a $4.4 Bn deal with Boeing for the procurement of 42 737-8 MAX aircraft. SpiceJet is also in talks with both Boeing and Airbus for a further substantial order of single aisle aircraft. SpiceJet has more than doubled its profit in the first quarter of the current fiscal year.
AeroDocs is designed to handle every fleet size and any aircraft mix, so it will scale with SpiceJet. The AeroDocs deployment will go live in 2016, after testing, document upload, staff training programmes and regulatory approval are completed.
Niall O'Sullivan, Arconics CEO, said:
"As the thriving Indian aviation sector continues to grow, we are delighted that AeroDocs will help Spicejet reduce the cost and complexity of meeting their regulatory obligations. SpiceJet joins our growing client list of the world's most respected, profitable and loved airlines and we are very happy to become part of the success story that is SpiceJet."
T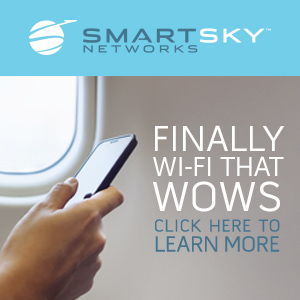 he full solution suite of Arconics software will be demonstrated at the Airline and Aerospace MRO and Operations IT Conference, in Bangkok on October 26 and 27, 2016.
About Arconics
Arconics is a world leader in enterprise software and mobile applications for aircraft operators. The company's products include the Arconics Aircraft Software Platform, the market-leading AeroDocs document management system, AeroEFB modular electronic flight bag, and CloudStore wireless inflight entertainment. Arconics customers include Qatar Airways, Tigerair Australia, Cathay Pacific Airways, Ryanair, Aer Lingus, Philippine Airlines and others. Tens of thousands of pilots, ground managers and cabin crew across five continents depend on Arconics software to safely and efficiently operate their fleets. The company is headquartered in Dublin, Ireland.
Arconics website: http://www.arconics.com AeroDocs
Product info: http://www.arconics.com/safety-compliance-document-management-aerodocs/
About SpiceJet
SpiceJet is an Indian low-cost airline headquartered in Gurgaon, India. It is India's fourth largest airline by number of passengers carried, with market share of 12.6% as of August 2016. The airline operates 298 daily flights to 41 destinations, including 35 Indian and 6 international cities. SpiceJet flights have seen an occupancy of more than 90% for the past 15 months, the highest for any carrier in India.
SpiceJet website: http://www.spicejet.com