American Airlines' custom forwards-backwards staggered herringbone seating — which the airline refers to as Concept D — showed promise, but ended up as one of the beleaguered products on the market. An initially frosty reception from passengers who found it short in bed mode was followed by stability and shakiness problems on the Boeing 787 (owing partly to the narrower seat tracks than the 777 cross-section). Ultimately, Zodiac's production catastrophe led to the seatmaker being stripped of the program and a standard outward-facing B/E Aerospace Super Diamond seat replaced it.
Concept D is a cautionary tale for airlines, seatmakers and the passenger experience industry. Jay Mapston, American's manager of onboard products, cabin design, sat down with RGN to tell the story of how this seat came about and why it was designed the way it was.
American's most recent round of passenger experience upgrades started when the airline selected the Cathay Pacific-customised Zodiac Cirrus for longhaul business class back in 2012 — and that decision was taken at speed, Mapston says. "With the Cirrus seat for our 777-300, all of that decision making was done prior to our merger with US Airways and we had a special deal with Boeing at the time. We had the opportunity to acquire those 777-300s in a very short order. We literally didn't have time to develop a new seat, and we were looking for a seat that was already certified for a 777-300 that satisfied our needs: full flat and a hundred percent aisle access."
"The Cirrus seat that Cathay Pacific was installing on their planes was certified and met our specifications," Mapston explains. "Being a oneworld alliance partner, we found that as an opportunity to get that seat and get it quickly, since it was already under manufacturing and we could get it to Boeing within twelve months, and so we discussed it with Cathay. Obviously, it is a bespoke design — our partnership helped us again in that we had the oneworld alliance. It was a licensing agreement that we came to terms on, and we chose it with our own colors. But it is exactly the same seat that is on Cathay. That selection was mainly out of expediency more than anything."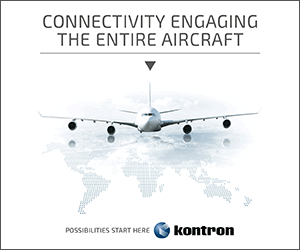 It's fascinating that a seat American chose at speed and for expediency turned out to be more popular than and objectively superior to its own patented product — seen on the airline's Boeing 787-8 and some refitted 777-200ER aircraft — which the airline refers to as Concept D, and which American was developing at roughly the same time.
"The development of that started several years earlier actually," Mapston says. "It was planned for our 777 retrofits and for the 787 back at that time. The 777-300 order came along — I don't want to say out of the blue, but it came along after all that development occurred. Now, I think we would have preferred to actually use that seat on the 777-300, but it had not been fully developed or certified yet. When we needed to fulfill the 777-300 order, those seats weren't available. So they were still planned for the 777-200s and the 787 and we went forward with that. That was our preferred design."
"Obviously it is manufactured by Zodiac as well so there are a lot of similarities. You can say that the Cirrus and the Concept D Seat are somewhat cousins of each other," Mapston explains, noting that there are also "similar actuation systems. The Concept D Seat — and obviously you've got feedback on it — it's more sophisticated than the Cirrus seat. It's a bespoke design of ours that we've advanced quite far along."
"When we started developing it, it was the 2007, 2008 timeframe," Mapston recalls. "When we first started talking about it we knew that we were going to take delivery of the 787, and we knew we were going to want a mid-life upgrade to our 777-200s. Timing-wise when we developed it, by the time it was put into service it would be ten to fifteen years of service on the 777-200, so it was a good timing to upgrade those aircraft."
"One of the things we thought back at that time," Mapston says, "was that the herringbone styles, the Cirrus type seats, essentially compromised personal living space a little bit … And we wanted to maximize the living space as much as we could for each individual passenger."
"Also at the time, one of the features of the Herringbone seats was that they didn't face the windows," Mapston notes. "We thought: let's change that direction, let's take advantage of the large windows on the 787 and the windows on the 777 and let's try to make it somewhat like what we have on our first class seats on our 777-200s, the highly successful flagship suite.
"We thought that we could make things bigger and better to what has been produced to that point. And at that time, switching from a three class airplane to a two class airplane throughout our fleets — at least for the 777-200 and the 787 — we wanted our business class seat to be… maybe not quite first class, but better than a business class. So that was going to be our premium seat," Mapston says.
American Airlines assigned design house Acumen "the development of different concepts for the next generation of business class. We went through a series of drawings, studies — all sorts of different arrangements and layouts, one of which was exactly Cirrus by the way, and [one was] what's on Virgin Atlantic [Airbus A330-300 aircraft, the "Dream Suite" product that Virgin is replacing]. We did mockups and had executives and various people, including high value customers, come in and try out these mockups to see which was preferred and which satisfied our specifications the most. We had a Concept A, Concept B, Concept C, which happens to be what Virgin put on their airplane, and Concept D. Concept D was the one that won, as far as getting within the specs of what we wanted."
"It's somewhat unfortunate that term stuck, because it's not a very sexy way of describing the product, but it was basically just the developmental name that we assigned to it. It just stuck — it was easy to use as a reference. So Concept D. We don't broadcast that as our branded name of it, but that just happens to be the developmental name of it."
"So that was the baseline to why we went with the bespoke design," Mapston says. "We had done that traditionally at American with our 777s, with the products we had following the delivery of the 777s back in 2000. So those were the main reasons why [American developed a bespoke seat] and why not an off the shelf seat. The Cirrus seat at that time had not been introduced, and so we were developing the Concept D Seat right about the time that US Airways was just starting to develop the Cirrus seat, which obviously is a really good seat. We are happy to have that on our fleets as well."
The seat will fly into the future on the airline's 787-8 and a subfleet of 777-200ER jets, but the Super Diamond seat that has replaced it on the 787-9 and remaining 777-200ERs is notably superior in passenger experience. Clearly, American is disappointed that its denser, exclusive product didn't succeed. It will remain flying — for a time, at least — as a warning that customised seating is not always the brand positive that it might seem.
Related Articles: