Forgive the flight attendants at Qantas if they spend a little more time telling premium class passengers to be careful handling electronic devices while traveling in their reclining seats. In May and then again in June, the airline experienced two fires that started when passengers' personal electronic devices (PEDs) were crushed by the mechanism that moves the seat.
By virtue of geography, international flights from Australia involve crossing a vast amount of ocean. Fire, always a threat in flight, becomes more worrisome when diversion airports are a long way away. But the solution so far proposed by Australian air safety officials seems to suggest that prevention is up to the passengers.
Qantas and several other airlines stopped carrying lithium ion batteries as cargo and they prohibit passengers from packing the batteries in their checked bags. At the same time, lithium ion batteries are carried onto the cabin by the hundreds, perhaps more than a thousand on larger airliners because travelers and flight crews find the PEDs indispensable, and many people carry more than one.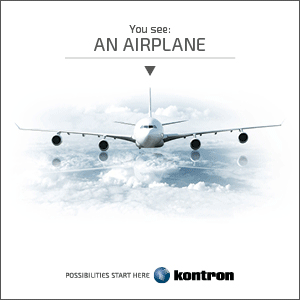 It was the cell phone of the passenger in 19F on the upper deck of the Airbus A380 on 15 May of this year that got crushed in the seat mechanism as the flight was 1,800 miles southwest of Dallas on Qantas flight 7 from Sydney. Alerted by passengers that there was smoke coming from the seat, the crew turned off the power to the seat and after the device was retrieved placed it in water for the rest of the flight.
In the just released report into what it characterized as a "serious incident" the Australian Transport Safety Bureau praised the crew's handling of the event. In a press release, chief commissioner Greg Hood said "It is everyone's responsibility" to make sure that devices are in good working order.
Passenger education has its place. But there are number of ways a battery can go kaflooey and few of them are observable to device users.
Some 2.5 million owners of Samsung Note 7's for example, were still learning all the tricks their phones were capable of when the Korean company recalled the devices last week citing flaws in the batteries that could cause them to ignite. Whether any airlines or aviation regulatory authorities will respond by banning those particular devices remains to be seen.
Still, as with new phones with bad batteries, Isidor Buchmann, a battery specialist at the Canada-based Cadex Electronics, writes that problems are often disguised and the beginning of a cell failure is going to "go unnoticed most of the time".
Half a dozen safety experts were troubled by the frequency with which PEDs were getting crushed by seats, twice on Qantas and three events on Air France over the past three years. Other unidentified airlines flagged similar events to safety authorities.
Both Air France and Qantas have modified the pre-flight briefing to include a warning to passengers that should they lose an electronic device they should not manipulate their seat, but call for help from a crew member.
Air France told Runway Girl Network in 2014 that, "All those involved in the aviation industry (manufacturers, suppliers, airlines, authorities) work together to prevent the risks associated with the use and transport of Lithium Polymer Ion batteries on board aircraft (Li-Po). As part of its 2014 risk prevention plan, Air France has immediately reminded and trained its crews to recognize and control of this type of incident."
By that time, change at Air France was already afoot, as the carrier had scheduled a replacement of its 777 business class seats with seats featuring "new design features that are intended to counter this issue" of PEDs slipping into seat gaps, according to the designer.
On some airlines, business and first class seats have shields or panels below which are designed to prevent that according to Vern Alg, an industry consultant. Originally, it was a customer service issue rather than a safety one, he said.
"Anything you lose down there is a customer impact item because if they brought it with them on the plane, they brought it for a reason and they should keep it."
Alg said the seats can do significant damage to anything that gets in the way of the moving parts. "There's lots of little guillotines down there within the seat because things are moving around and you end up with little guillotines."
It is up to individual airlines to decide whether to install the shielding devices.
George Ringger, a consultant with G. Ringger and an FAA designated engineering representative for interiors and flammability, points out that while the shields can be useful, they create a different set of problems.
"You want accessibility on seats. If you block off an area, there are some of the concerns in terms of security," he explained. "The flight crews need to inspect seats and make sure there is nothing on board."
Still, he and others suggested a number of scenarios in which passengers could inadvertently damage their devices.
"More and more people are bringing iPads and iPhones and this is increasing the likelihood" of lithium ion battery fires," Ringger said. But proper methods for containing the risk are already in place with flame retardant and flame extinguishing materials.
"I'm not telling you there is no risk," he said. "It's not any different of a risk than other isolated fire. "
Merritt Birky, a fire expert, now retired from the National Transportation Safety Board, disagreed. He criticized the ATSB for failing to analyze the design of the seats during its investigation of the Qantas fire event.
"No question about that, any fire on board an aircraft is a serious problem. And if the seats are involved," Birky said, "it should be part of the investigation and also there should be a recommendation to try and safeguard or design the seats to prevent that."
The new fire hazard is the result of several trends over the past decade – the rapid increase and ubiquitous nature of mobile devices, a growing amount of space dedicated to premium class and the increasingly elaborate reclining seat.
"Flammability threats are always evolving, they never go away," Ringger said, stressing that he is neither an alarmist nor complacent about the present situation. The question, he said, is whether other safety methods on the airplane are capable of mitigating the threat when a battery goes bad.
Airline passengers are loath to let go of their personal electronic devices. Having modified cabins to give passengers USB connections and electrical outlets for charging, it's hard to imagine the airline that would try to separate them now.
Which may be why authorities are looking at passengers to play a role in the solution. Are they up to the task?
"It's always good to tell passengers these precautions, but I don't think the airline or aircraft safety should depend on passengers doing the right thing," said Albert Moussa, an engineer who runs Blazetech, a fire safety consultancy. "There's got to be protection that relies more than on the passengers."