Zodiac released its quarterly numbers after the market closed in Paris this afternoon with results largely in line with expectations. The company believes it is on track to recover from manufacturing delays that have plagued new aircraft deliveries for both Airbus and Boeing. Even better, Zodiac is teasing a new order – though scant on details – that should represent a significant boost to the company's numbers moving forward.
On the recovery front, Zodiac notes that the manufacturing bottleneck at its Gainesville, Texas plant has been cleared. As shown in the chart below, that milestone was nearly reached earlier this year before delays ballooned again so perhaps it is wise to hold off on celebrating too much, but indicators are positive that seats are no longer being delivered past due.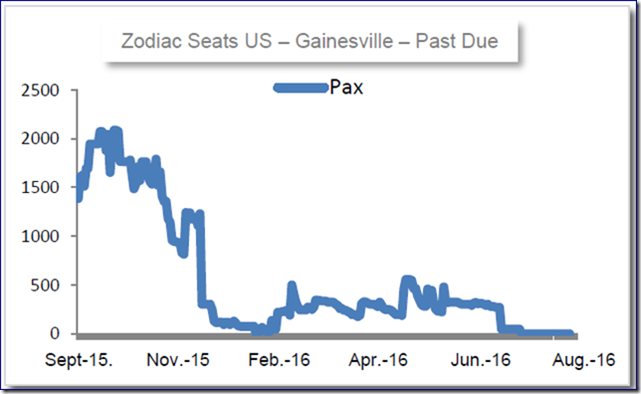 The Airbus A350 lavatory manufacturing delays are being addressed with a production increase in Montreal and the addition of a third production line in Herborn, Germany. Zodiac says it achieved delivery of seven ship sets in August against Airbus' delivery of six A350s to customers.
A steep ramp-up of Zodiac's A320 SpaceFlex v2 galley manufacturing progress is in the cards, including delivery of the 100th ship set in early September. The company also believes that it has finalized agreements on rescheduling deliveries of delayed product and on penalties from the OEMs where applicable, though specific details on those penalties were not included in the release.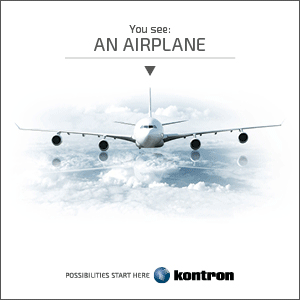 Finally – and optimistically – Zodiac is teasing a massive new opportunity, described as a "new LOI from an undisclosed customer for the largest ever Business Class seats order to Zodiac Aerospace".
Securing a major order at this point would be a huge boost to the interiors giant but it is unclear which airline might be in the market for a product refresh and also large enough to represent such an order size. One potential option would be Qatar Airways – long expected to be introducing a new business class product later this year. The Doha-based carrier has a significant fleet in need of a refresh as well as a backlog of nearly 200 twin-aisle aircraft including 100 Boeing 777X twinjets.
Of course, CEO Akbar Al Baker is also notorious when it comes to requiring a perfect product on every delivery; the company continues to refuse delivery of the A320neo pending resolution of the Pratt & Whitney engine issues. Should Zodiac end up in a contract with Qatar Airways for business class seats, it would be a huge potential win, but even the slightest misstep along the way could turn the opportunity into a disaster very quickly.
It is also possible that Emirates is the unknown customer. Its new 777 business class seat is set but a refresh of the A380 fleet would be a massive order for whichever vendor scores that deal.