Cruise line Crystal's new jet looks beautiful in some areas, and redefines the onboard dining area in particular. My RGN colleague Cynthia Drescher covers all the details over in our Details + Design column, but the one thing that stuck out from the "Crystal Exclusive Class" for me was a big negative, and it's the most important part: the seats.
Surprisingly for such a highly customised airframe, these are practically stock standard seats, and appear to be the Zodiac Aura 2015 product as opposed to the earlier Aura Lite. These fully flat seats that lack direct aisle access might have been fine ten years ago, but they're very much not the latest and greatest product on offer.
This isn't necessarily off-brand for cruising, where passengers seem perfectly enthusiastic to pay private villa prices for what is really a floating Novotel in terms of bedroom outfits, even on the newest vessels.
But the trick will be to persuade passengers that they're buying a cruise product rather than an airline product, because as an airline product a fully flat bed without direct aisle access is a decade out of date.
There are certainly business class products of a similar density that would have let Crystal's passengers avoid the issue. Passengers travelling together may want to clink their glasses of bubbly, which perhaps means that herringbone seats are out, but an adapted B/E Aerospace Apex seat or a refined Optimares' Maxima product would definitely work, as indeed would the Aura seat if a foot shroud and a six-inch gangway were added at the end of each aisle passenger's foot area. After all, there are only 86 seats, which divided by six seats per row means 14 rows, so finding that space shouldn't be too difficult.
(That extra-gangway option could even prove a real selling point, enabling Crystal to advertise the longer bed length, and for couples where one partner is notably taller than the other to allocate the longer window seat to the taller passenger.)
Now, an immediate response to this criticism is that most cruisers will be flying in pairs, and it's not as awkward for J. Wentworth Carrington IV to climb over the latest Mrs. Carrington as business class passengers find clambering over someone they don't know.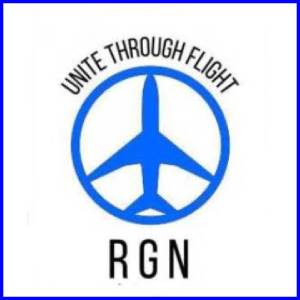 The problem is, the target market for this kind of cruise might be towards the younger end of the upmarket cruising demographic, but they're still likely to be relatively older passengers, who tend to sleep less well, might have had a knee or hip replacement from too much racquetball, and perhaps take a sleeping tablet — all of which makes the "midnight clamber" more of an issue.
Crystal may say that their passengers prefer to mingle in the social space, but from the images it seems like this area seats 36 — necessitating three sittings, with all the attendant setup and clearing time and noise.
And sure, given that the Crystal Exclusive Class moniker is being aimed at ships with polar-rated hulls, it may well be that even this relatively staid product as a nonstop flight from a US gateway city is superior to one or two connections in rural areas. But "not as bad as the other options" isn't the best of selling points.
Prices aren't out yet, but the competition's price tags for private 757 aircraft trips already top $100,000 per person. The problem is, the Crystal AirCruise needs to be gunning for upmarket ultra-first class, not mediocre decade-old business.
Related Articles: