OmniAccess, a leading supplier of integrated communications solutions to superyachts and cruise-ships, and Panasonic Avionics Corporation (Panasonic), the industry's leading provider of inflight entertainment and communications systems, today unveiled a tailored XTS "extremely high throughput" satellite network for multiple mobility markets. Details on this new communications service are available to key customers that visit the OmniAccess booth at the Monaco Yacht Show.
OmniAccess and Panasonic began collaborating on XTS high-throughput satellite designs in September 2015 in order to bring unprecedented levels of capacity and performance to OmniAcess' existing Super yacht and cruise customers. Through this agreement OmniAccess has secured access to Panasonic's existing HTS capacity, currently contracted capacity and the future XTS satellite network, bringing industry-leading capacity and performance to its yachting and cruise ship markets. Leveraging Panasonic's existing global high-speed satellite network, OmniAccess is already providing industry-leading connection speeds of over 200 Mbps to select individual customers.
Bertrand Hartman, OmniAccess' CEO, said: "Thanks to our collaboration with Panasonic we have recently been able to roll out the first maritime Ku-band HTS service with truly unprecedented levels of performance. The combination of the unique RF performance of the XTS satellite topology and OmniAccess' cutting edge network infrastructure has allowed us to successfully meet the increasing of demands our customers, significantly raising the bar for maritime high-performance connectivity services."
Paul Margis, CEO of Panasonic Avionics Corporation, said: "We announced our partnership with OmniAccess at the Monaco Yacht Show last year, and since then, we've been able to develop solutions that have improved our operational efficiencies and also delivered higher performance and better service to OmniAccess' super yacht customers. We look forward to continuing our collaboration with OmniAccess to establish a new standard in high-bandwidth services for the mobility market."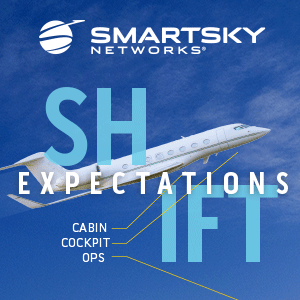 About Panasonic Global Communications Services
Panasonic Global Communications Services operates a global Ku-band satellite network that provides broadband communications services to a wide range of mobile markets. Through its acquisition of ITC Global and its strategic partnership with OmniAccess, Panasonic today delivers business critical communications and connectivity services such as Internet access and email, live television and mobile phone services to the air transport; business aviation; oil, gas and energy; merchant maritime, yachts, and river cruises.
Panasonic Global Communications Services is a division of Panasonic Avionics Corporation.  Established in 1979, Panasonic Avionics Corporation, a U.S. corporation, is a subsidiary of Panasonic Corporation of North America, the principal North American subsidiary of Panasonic Corporation.
For information on Panasonic Avionics and Panasonic Global Communications Services, please visit www.panasonic.aero.
About OmniAccess
Headquartered in the "yachting capital of the Mediterranean," Palma de Mallorca, OmniAccess is the leading specialized maritime IT services integrator. Established in 2002, the company offers a portfolio of cutting-edge IT and connectivity-services and products to over 250 vessels, among which many of the world's most impressive yachts.
With an experienced staff of over 60 employees, OmniAccess operates an advanced global VSAT network on over 22 satellite-beams in both C-band and Ku-band, uplinked from 5 Teleport-locations in Spain, Germany, Chile, Australia and the USA. OmniAccess' services encompass BroadBeam VSAT solutions for Internet connectivity at sea at ultra-high speeds of up to 200 mbps, Plexus advanced integrated maritime IT networks and Plexus-TV IPTV solutions. For more information please visit www.omniaccess.com.
Featured image credited to istock.com/JakeOlimb