Today is the first day of fall in 2016. It is also likely the first time you're reading the words "Crystal AirCruise". By this time next year, these words will come to represent a Boeing 777-200LR that flies around the world treating its passengers to more than just a customized itinerary and lie-flat seats; the airplane is set to include a sit-down dining room that rivals the interiors of private, widebody aircraft owned by royalty.
This over-the-top interior was unveiled Tuesday in New York, but Crystal AirCruises first entered the scene in July 2015, when Los Angeles-based Crystal Cruises announced plans to purchase a new Boeing 787 Dreamliner to be outfitted for 60 guests for round-the-world flights to compliment the cruise company's ship sailings. Those plans have changed, however, and this week's event showed off a Boeing 777-200LR set to be privately owned by Crystal and capable of flying 84 guests "to some of the world's most exotic and remote locales in decidedly first class accommodations on 14-, 21- and 28-day itineraries". There's no pricing just yet, but tours by large private plane are nothing new, with both Abercrombie & Kent and Four Seasons jetting around the world on leased Boeing 757s the last few years, with an average all-inclusive, per-person cost of $115,000.
So, what can we expect of the world's first widebody aircraft to offer luxury air cruises alongside sea cruises? The seats coming to Crystal's 777 are similar to the unified LATAM Premium Business Class, designed by London-based consulting firm PriestmanGoode. For Crystal, they are the base of a cabin dubbed "Crystal Exclusive Class", with a passenger experience enhanced by Bose Noise Cancelling headphones, Apple iPads, complimentary global WiFi, 24-inch personal touchscreen monitors with on-demand programming, individual USB ports and power outlets, a live "cockpit-to-ground listening channel" a la United's Channel 9, custom blankets, lumbar and head pillows, and duvets and mattress toppers. Each seat measures 73.5 inches fully flat and the lavatories will be stocked with Etro amenities. Crystal will also join Etihad as an airline with flying butlers, adding the white-gloved personal concierges to every flight. No word yet on pajamas or salt and pepper shakers.
While all of this sounds very nice, it's not enough to impress travelers who frequent international first class cabins and luxury cruise ships, the main demographic for Crystal AirCruises. What finally pushes their 777-200LR over the top, making even my jaw drop, is the aforementioned dining and social lounge with stand-up bar, two divans, and four dining tables seating six, aimed to foster "friendly camaraderie among luxury travelers".
Cuisine will be "Michelin-inspired" and prepared by a dedicated executive chef in two galleys and paired with a premium wine list. Looking at the renderings, it's safe to stay this space will be exclusively for use during smooth flight at cruise altitude, similar to the availability of premium lounges on commercial aircraft.
It's important to note that Crystal AirCruises is no pipe dream; this is an aircraft we will actually see on runways as the line has the backing and gumption to make it happen.
Crystal's history on the seas is not nearly as storied as that of Cunard or Norwegian Cruise Line; the two-ship cruise company began in 1988 when Japanese cargo shipping line Nippon Yusen Kaisha (NYK) decided to create the "world's most luxurious cruise line." They set sail in 1990 and quickly claimed top ranks among various travel awards, including holding down status as Travel+Leisure's "World's Best Cruise Line" every year since 1996. It was all smooth sailing—pardon the pun—until early 2015, when NYK Line sold Crystal Cruises to Genting Hong Kong for $550 million in cash and Genting began an aggressive expansion. As Crystal Cruises President and CEO Edie Rodriguez explained to The Maritime Executive, it was high time for a change: "I told the NYK chairman, prior to their selling the company to Genting Hong Kong, that if Crystal didn't grow it would perish. So when the company was taken over by Genting, my new chairman said to me at our first meeting that he intended to give me seven ships for seven seas."
Rodriguez is getting those ships, and plenty more, with the new expedition ship Crystal Esprit already in action in the Seychelles (complete with its own submarine), the first of five river ships christened last month in Vienna, and three purpose-built, 1,000-passenger ships on order from German maritime builder Lloyd Werft. It's these three ships, dubbed "Crystal Exclusive Class", which will feature polar ice-rated hulls, an industry-first for ships of their size, allowing for itineraries around all seven continents (including sailings in the Arctic and Antarctic).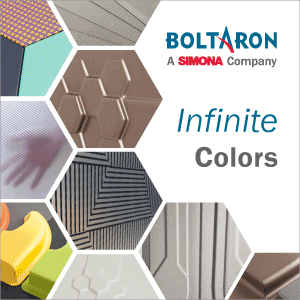 Readers keen on ocean liners as well as aircraft might recall that Lloyd Werft, now also owned by Genting Hong Kong, also built the iconic Cunarder Queen Elizabeth 2, which had a long-time partnership with British Airways that allowed for guests on transatlantic itineraries to fly one way on Concorde and sail the other way on the ship. And, if you've ever flown into Seattle or Vancouver airports in the middle of summer, you've no doubt spotted the cruisers making for the docks to catch a ship to Alaska. Air travel and ship travel have ceased the spitting competition of olden days; they now compliment each other in the name of offering varied and increasingly far-flung experiences to travelers.
This is not Rodriguez's first mention on Runway Girl Network; if you've had a listen to episode 033 of the #PaxEx Podcast you would have heard Mary, Max, and myself discussing Crystal Cruises' foray into private aviation (they already operate a Bombardier Global Express XRS as Crystal Luxury Air) and her emergence now as the head of an airline, as well as a continuing to be the only female President and CEO of a cruise line. This will hardly be the last mention too, as the Crystal AirCruise 777 inflight restaurant and business model will either have me scratching my head or clawing to get on board, and I can't wait to find out which.
Related Articles: