Flying around Asia on Cathay Pacific is an exercise in uncertainty for most passengers. With the carrier's strategic underutilisation policy, where its excellent Zodiac Cirrus longhaul business class product is scheduled alongside its modern but significantly less spacious regional business seats, the difference between aircraft couldn't be starker.
In a sign that the difference might be narrowing, Cathay Pacific is testing out a new business class seat, which a source thinks is a staggered layout, somewhat akin to a Thompson Vantage crossed with a B/E Aerospace Diamond — but not recognisably either.
The source spotted "a mockup of a new type of business class seat" at Cathay Pacific's Hong Kong headquarters. "It was obviously in a staggered configuration, and seemed to be quite a step down from their current long haul Cirrus product," the source said. Unfortunately, the source wasn't in a position to be able to ask for more details or quiz Cathay staffers about the seatmaker. Notably, despite being au fait with numerous types of seats, "I haven't seen anything quite like it before but it bore some resemblance to the Thompson Vantage product recently installed on Malaysia's A330s."
Despite reviewing dozens of images of both the Vantage and Diamond products, none of them triggered the source's memory as an exact match. "They appeared to be configured in an alternating staggered 2-2-1 and 1-2-1 layout (like the Swiss A330 business class). After a bit more searching online they appear something like the Delta Business Elite seats on their 757s, but more compact and streamlined."
"The pods of the seat backs were very curved, almost forming a perfect semi-circle when viewed from behind," I'm told. "I think they bear some resemblance to the Delta Business Elite seats or perhaps KLM's New World Business seats."
Airlines are, of course, keen to pack in as many passengers as possible, and the Vantage-style stagger — which Thompson developed, but at least four seatmakers now offer something along the same lines — is certainly efficient, and has been popular. Yet the downsides are a small footwell in some seats, and that it's a zero sum game for passengers trying to select the good seats in the cabin.
It's noteworthy that this kind of product, which many airlines continue to roll out as their flagship longhaul business class product, is seen as a regional seat by an airline with product standards like Cathay Pacific's.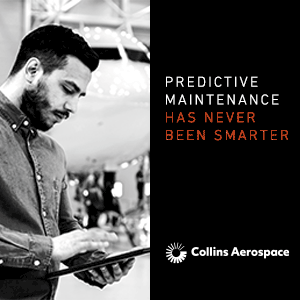 Product-wise, direct aisle access, which these days is practically de rigeur on proper longhaul flying, and which Cathay indeed offers on all of its longhaul equipment, isn't a dealbreaker on regional flights.
That's particularly true within Asia, where we're talking flight stage lengths of around four hours from Hong Kong for most of Cathay's destinations. Factoring into the product mix is also the competitive landscape, where few of the airlines Cathay would be competing with offer anything more than an angled lie-flat seat at best.
Indeed, between a new staggered style hard product, and the very decent Cathay Pacific soft product, this sounds like a very reasonable option indeed.