Great French comedies are like chocolate soufflés, if baked to perfection they have a light, airy quality that warms the soul like so much molten, chocolatey goodness on a rainy day. But if done badly they're a total mess. The good news for director/co-writer François Desagnat's sweet but wildly uneven Roommates Wanted is that even a gooey mess still tastes like chocolate. And despite a shockingly stupid series of events in the third act, Roommates is saved from total ruin by a talented cast playing characters that you can't help but root for, despite the film's many flaws.
Starring French acting icon André Dussollier, who has worked with everyone from Truffaut and Chabrol to Rohmer and Resnais but is probably best know stateside for being the narrator in Jean-Pierre Jeunet's Oscar-nominated smash Amélie, Roommates is another slam dunk for the veteran thespian.
Dussollier stars as Hubert, a lonely, recently-widowed recluse who mistakenly invites a young woman named Manuela (played by Joséphine's superb Bérengère Krief), to live with him in his spacious four-bedroom Parisian flat. They may have nothing at all in common, but Hubert and the bubbly, free-spirited Manuela have an almost instant kinship that makes for some heartwarming and truly hilarious scenes early on.
Soon realizing that Hubert has room in his palatial flat (and his heart) for a few more, Manuela somehow talks her new roomie into recruiting a couple more flatmates to liven up the place. I know. Sounds kinda goofy, right? Well, it is. But thanks to the crackling good chemistry between Dussollier and Krief, you'll believe just about anything their characters do at this point. Seriously, they are positively adorable together.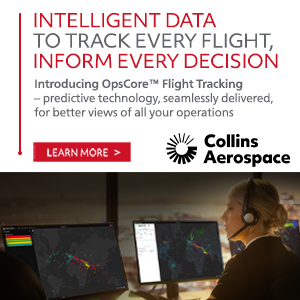 Thanks to Manuela's handiwork the roommates soon find themselves sharing Hubert's apartment with a charming, soft spoken nurse named Marion (played by Serial (Bad) Weddings' lovely Julia Piaton) and a neurotic lawyer going through a nasty divorce named Paul-Gérard (Serial Teacher's Arnaud Ducret). And though the eclectic quartet have some very amusing scenes together – especially entertaining is the budding romance between Marion and Paul-Gérard and an ongoing bit with a young heart transplant patient of Marion's – things take an unfortunate turn at the top of the third act that almost ruins all of the awesomeness that's come before.
I won't spoil it for you by giving anything away, but if you need to use the bathroom or grab another bag of peanuts from the galley, make sure and do it when Manuela's boyfriend, Seb (Guillaume Delorme), returns from his surfing safari in Bali. Yes, it's that kind of stupid.
Luckily the goodwill generated by these four hugely entertaining characters in the earlier scenes is enough to get us over the Z-grade sitcom-level hump and Roommates wraps up nicely in the end. Sure, it's a little deflated, overcooked, and worse for the wear, but, like I said above, it's still chocolate.
Roommates Wanted is now playing on select Qatar, Turkish Airlines, Air Astana, Emirates, EVA Air, Xiamen Airlines, Royal Jordanian and Air China flights worldwide with subtitles.