Want to get the aviation world in a tizzy? Suggest that a new airline customer for the Airbus A380 is on the horizon and there will be no shortage of coverage. Place that customer in the United States and the buzz goes into overdrive. This time around Hawaiian Airlines is the rumored airline based on CEO Mark Dunkerley's comments to Bloomberg last week. Dunkerley suggested that the carrier is strongly considering the A380 as an option for its fleet, citing frequent twin-aisle service to Los Angeles, Tokyo and Las Vegas as demonstrating demand, though the CEO also acknowledged that the business case is not yet proven. Not surprisingly, A380 leasing company Amadeo believes the double-decker aircraft fits Hawaiian's business model well.
A great idea. . .
The A380 is usually marketed as being ideal for high volume routes to airports with limited flight frequencies. Hawaiian's Honolulu hub does not suffer slot restriction challenges but the company's destination airports in Asia – especially in Japan and China – are either slot-restricted or limited in frequencies based on bilateral agreements. Driving growth with larger aircraft is viable while additional frequencies are less likely.
The extremely low per-seat costs on the A380 are also compelling, assuming the seats can be filled. Amadeo is a strong proponent of increasing seating density on the A380 from 10-abreast to 11 on the main deck. That would further improve the economics of the aircraft though it is unclear if Hawaiian is willing to compromise the passenger experience to reach that density. The carrier is already relatively high on the coach to business class ratio in its aircraft and just began rolling out lie-flat seats on its fleet. The A380 offers an opportunity for Hawaiian to capture more of the premium market by increasing business class capacity without shifting that ratio too much. The high economy class capacity and relatively lower operating costs essentially enable carriers to run separate low-cost and full-service airlines in parallel on the same flight, even if the ratio drops slightly.
Finally, success with the A380 has been shown by airlines operating a one-hub model. By flowing all connecting passengers through a single point an airline can ensure that the necessary volume of travelers are filling the seats. Lufthansa is the exception to this pattern, with long-haul operations split at Frankfurt and Munich. Hawaiian's Honolulu hub represents the vast majority of the company's long-haul traffic, though Kona and Maui also see flights to Asia and the US mainland.
. . . Except probably not
With a major hub and decent volume of traffic into congested destinations the A380 may seem a certain win for Hawaiian. Unfortunately, the flow of passengers through a hub, not just to a hub, is critical to the success of the A380 for airlines. The world's largest A380 operator Emirates uses its fleet to move passengers through Dubai far more than bringing them to Dubai. Qatar Airways does the same at Doha and Etihad at Abu Dhabi. British Airways and Air France see significantly lower percentages of connecting passengers at their hubs but the total numbers remain high, supporting the A380 fleets.
Bloomberg's analysis of the Hawaiian opportunity cites 6x daily service to Los Angeles, 3x to Tokyo and 2x to Las Vegas. For Los Angeles only three of those flights are to Honolulu. The other three split to Maui, Lihue, Kona and Kauai; some service is seasonal and less-than-daily. Tokyo's flights are similarly split across both Haneda and Narita airports and four weekly frequencies set to fly from Kona rather than Honolulu.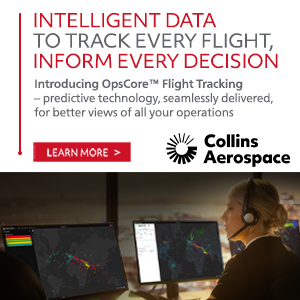 Hawaiian's current route structure does not lend itself to a smooth connection flow between North America and either Asia or the South Pacific for most travelers. Starting in Los Angeles, for example, where the carrier has three daily A330 flights to Honolulu, nonstop options exist – often with competition from multiple airlines – to Taipei, Beijing, Seoul, Tokyo, Auckland, Sydney and Brisbane. Siphoning off that traffic for a connection in Honolulu will prove challenging, especially with the notably longer flight distances to Asia. Sydney is less than 2% longer with the stop while Seoul, Tokyo and Beijing range from 17-22% longer, as the Great Circle Map attests. It's clear that the distance penalty connecting via Honolulu is significant for most Asia destinations ex-Los Angeles.
Hawaiian already has A330neo and A321LR aircraft orders on the books. That will allow for longer routes to be served (London was suggested during the interview, pending demonstration of the plane meeting design specs) and also more direct service to smaller airports on the US mainland which today connect via Los Angeles or other gateways. Adding massive increases to the capacity on mainland routes would appear counter to the existing fleet plans.
There is no doubt that the A380 presents a bargain to airlines in terms of costs, assuming that the seats can be filled. But for Hawaiian to fill the seats it will have to compete almost entirely on price, especially for service to the most congested airports it serves today. It will offer a less convenient routing as one of several airlines flying connecting service in those markets. And while the appeal of a break on the beach between flights will attract some travelers it is unclear if the carrier will be able to build up the "stopover" crowds like Icelandair or even that doing so is financially prudent. As for Dunkerley's comments, he has a fiduciary obligation to shareholders to seriously consider all options. But that doesn't mean it is going to happen.
Related Articles: