Lufthansa Technik AG has started installing the latest Ka-band satellite technology as standard equipment for the Lufthansa Group's entire Airbus A320 aircraft family. A total of around 300 aircraft will be fitted with the necessary antennae and routers in parallel in up to ten production lines by spring 2018 at various Lufthansa Technik locations.
The engineers at Lufthansa Technik have optimized the system installation procedure and minimized the required intervention in the aircraft structure. This allows the fastest possible integration even in large fleets – generally in four days per layover. Subsequent modifications and even complete dismantling of the installation to cater for any future as yet unknown technology developments are feasible without costly replacement of large structural elements.
Lufthansa Technik currently holds Supplemental Type Certificates (STC) for the Airbus A320 family and the Airbus A340 for installing the system, which is powered by Inmarsat's Global Xpress (GX) Ka-band offering. STCs for the Boeing 737 family and the Airbus A330 are expected in the short term in order to provide full support for customers in particular in the Asian market for equipping their fleets with broadband communication technology.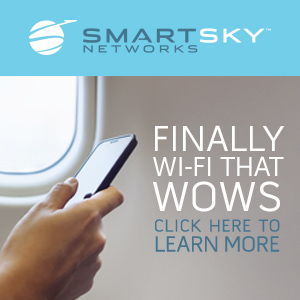 "The procedure we have developed combined with Lufthansa Technik's wealth of experience in the project management of extensive modification programs ensures that we can equip even large fleets with this technology in the shortest possible time," says Lukas Bucher, Head of Connectivity at Lufthansa Technik. "We also want to make sure from the very outset that any technological advances that we may not yet be aware of or any changes in customer requirements can be retrofitted or converted with minimum overhead," stresses Heike Handke, Product Manager Strategy and Business Development in the Aircraft Modification business unit of Lufthansa Technik.
Together with the partners Inmarsat and Lufthansa Systems, the Ka-band satellite technology will allow seamless, reliable coverage on short and medium-haul flights with Inmarsat's GX network. Passengers can use their own mobile devices to access the Internet via WLAN. In addition to simple e-mail services, more demanding applications and even streaming will therefore also be possible. Moreover, at a later point in time passengers will be able to transfer data using their mobile phones based on their own mobile phone contract, assuming this feature is approved by the respective airline.
Related Articles: