In a move that will provide Rockwell Collins' customers and prospects with more aviation connectivity options, the company announced that it has been licensed to sell satellite services in Brazil.
The global license, authorized by Anatel, gives Rockwell Collins the ability to sign distribution and service agreements with any satellite entities and customers operating in Brazil.
"Passengers are demanding faster and more reliable in-flight internet service and this agreement provides our business, commercial and government aviation operators with access to new services from Rockwell Collins," said David Stanley, vice president, ARINCDirect Cabin Services for Rockwell Collins. "Customers will have more options, freedom and flexibility as they fly in and through the Brazilian airspace market."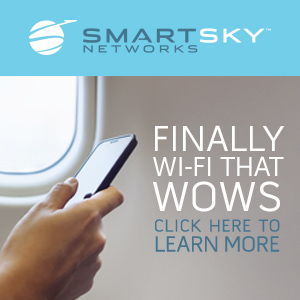 "Brazil has been investing heavily in a growing network of airport and Air Traffic Control (ATC) facilities and major events like the World Cup and 2016 Rio Games have also driven growth," continued Stanley. "Rockwell Collins' ability to provide satellite connectivity will help support that growth, particularly for business aviation customers, where Brazil ranks third in the world after the U.S. and Mexico."
Rockwell Collins is a value-added reseller for Inmarsat and Iridium satellite services.
About Rockwell Collins
Rockwell Collins is a pioneer in the development and deployment of innovative aviation and high-integrity solutions for both commercial and government applications. Our expertise in flight deck avionics, cabin electronics, mission communications, simulation and training, and information management is delivered by a global workforce, and a service and support network that crosses more than 150 countries. To find out more, please visit www.rockwellcollins.com.