"Full service carrier reduces second meal service" might not smack of headline-worthy news, and it might be the "silly season" in the summer when hard news is a little difficult to find for the media in general, but the anguish over British Airways' catering cost-cutting has reached a fevered enough pitch that there's a wider point: for many Brits, the carrier's motto To fly. To serve has had an asterisk appended.
Whether it's the "fun-size chocolate bar" with which the second meal in economy has been replaced on some longhaul daytime flights, or the pleas like "please British Airways, don't take away my foil-wrapped fun", the pain is real for flyers who have an emotional connection to their national carrier. And since air travel is such an emotional purchase for most travellers, the impact to the bottom line is real too.
To an extent, it's because the few newspaper writers sticking around London in the summertime are probably of a similar age to your RGN journalist, who grew up flying to and from Heathrow and dimly recalls the halcyon days of a second meal service involving plastic trays overflowing with little packets of this and little pots of that and an afternoon tea service with finger sandwiches, warmed scones and proper Rodda's clotted cream. To an extent, it's a reversal of tack after just a year.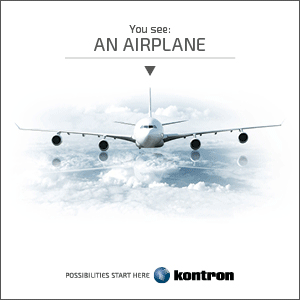 That an afternoon tea service entirely resembling that except with china traytableware and metal flatware is now BA's offering in Club World business class demonstrates the evolution of inflight food.
Indeed, consultant Nik Loukas, founder of the website InflightFeed, characterises "most full-service carriers' daytime meal offerings as a typical main meal tray service consisting of three courses, with traditional airlines offering a second "hot tray meal service". An "airline trying to reduce costs," as Loukas puts it, might just offer "a light snack, usually a much smaller meal tray and a lighter meal than lunch."
"Some airlines don't differentiate between seven or ten hour flights," Loukas says, suggesting that "you'll normally receive the same two meal services. However, the better airlines will generally serve you a hot meal during the second service — but also serve additional snacks in the cabin or set up snacks in the galleys that you can help yourself to."
It's this kind of grazing to avoid the perception of inflight famine that BA seems to have missed. Ironic, given the airline created the "raid the larder" concept for Club World in 1996.
Long-haul low-cost carriers, in the meantime, "generally just serve you a small snack box consisting of ambient style snacks. However, it's worth noting that a lot of traditional carriers have copied this," which is especially true at breakfast-time, Loukas says.
The low-cost carriers also offer food for purchase on board, which may be where BA is going with this. Yet that is not the only model — the US carriers' moves away from free cheap meals to premium purchased fresh food generally of a higher quality is another option, as are the quietly proliferating to-the-gate food delivery apps.
At the end of the day, "catering is generally a cost centre and one that many airlines are looking to reduce. Their competitors are making some serious inflight catering ancilliary revenue and naturally they're looking at making some cost savings," Loukas says.
Those competitors, naturally, include the low-cost long-haul carriers like Norwegian, which provide nothing. Indeed, the product team at BA's Waterside headquarters could be forgiven for throwing their hands to the sky and shouting about how passengers expect Norwegian prices but BA 1980s (or earlier) service levels.
But this is the reality in which legacy airlines that still wish to call themselves full service carriers find themselves. BA can call upon its generations of history for marketing campaigns, but those set expectations. For airlines like British Airways, passengers have the expectations that come from an age when flying was rare and magical, not habitual and semi-annual.
One newspaper journalist this week said that airline food is "a ritual that helps me to fantasise that I'm somehow still connected to the golden age of aviation". It's hard to reset those expectations without a rebrand (which can go terribly, as in New Coke), but the alternative is silently overpromising and underdelivering, which is toxic to any brand but particularly one as emotional as air travel.