When Italian seatmaker Optimares showcased its Maxima fully flat seat platform at this year's Aircraft Interiors Expo in Hamburg, it coined the phrase "courtesy aisle access" for the V-paired design that enables window passengers to slip past their aisle seat neighbours when nipping out to the lavatory or to stretch their legs.
The concept is this: rather than having entirely enclosed foot cubby holes like, most notably for Hawaiian's flights, the competing B/E Aerospace Diamond fully flat product, Maxima's more open design means that the window seat passenger can pick their way over a fully reclined neighbour at foot level rather than mid-thigh or knee, which is both slightly less awkward (for passengers who don't know each other) and slightly less of a jump (for all passengers).
In context, Hawaiian's largely leisure market, largely couples front cabin requirement means that a fully flat seat without direct aisle access is more acceptable here than in a more corporate environment. Nobody wants to have to climb over an unknown passenger when travelling solo, nor indeed have to clamber across Pat from Accounting if travelling in a business group.
Yet even couples travelling together appreciate an easy escape from the window seat. That's especially true among older leisure passengers who make up a significant chunk of the premium market to Hawaii. A traveller who might have had (or be needing) a knee replacement will be less impressed by an awkward vault over the aisle passenger than an Olympic gymnast.
Essentially, courtesy aisle access creates a mini-gangway between the ottoman of the aisle seat and the shell of the seat in front, going some way towards ameliorating the lack of frequent flyer.
Yet recent reports, particularly a detailed analysis from frequent traveller Tiffany Funk, suggests that this first implementation has been less successful than the airline and seatmaker might have hoped.
The principal issue seems to be around the gangway not being quite large enough to truly enable passengers to slip past, especially when the aisle passenger is of average height (taking the 5'10" certification standard as average) or above.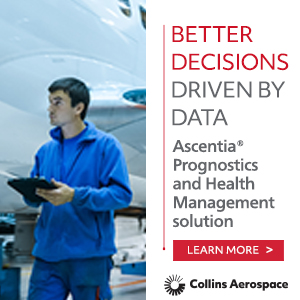 In fairness to Hawaiian, a fair amount of its traffic is to Japan, where average femur length means this may not be so much of an issue on all flights, but its US market will increasingly find this an issue as taller generations become its core market.
This should be relatively fixable in further implementations — just a few inches more space, through changing the curve of the aisle seat shell, adjusting the placement of the ottoman, or even adding a few inches per seat on the side rows by adjusting a monument or two, ought to do it.
The other issues — largely around reliability and ease of use of the spring-loaded table and iPad arm, as well as the lack of storage — are relatively easy changes for the next version of this seat. One need only think back to US Airways' initial version of the Zodiac (then Sicma) Cirrus outward-facing herringbone when compared with Cathay Pacific's much improved and still lauded model to consider the possibilities.
At the end of the day, this Italian seat feels like the rebooted Fiat Cinquecento/500 — down to the signature pale blue colour band — but suffers from the same style over substance problems. Yet the structural solution to one of business class #PaxEx's thorniest problems is sound if Optimares can remedy these issues.
Image Gallery: