Buying and selling aircraft interiors has never been easier, boasts aviationgate.com, an online marketplace launched at the 2014 Aircraft Interiors Expo by German firm aviationscouts, which specializes in giving a 'second life' to interiors. At the time of its launch, aviationgate.com featured a stock of roughly 40 different seats models and around 100 available ship sets of airline passenger seats. Those figures have grown to nearly 120 different models and over 400 ship sets.
The concept and the architecture of aviationgate.com was developed in-house by aviationscouts founder and CEO Thomas Bulirsch and then realized by the firm's IT partner in Munich. The site is managed from aviationscouts' corporate office in Lichtenfels, Germany where it validates offers and initiates proposals for all RFQs received though the website. Runway Girl Network's Q&A with Bulirsch is below.
What was the driver behind launching aviationgate? What are the most common searches on the site?
TB: With the rising demand for passenger seats in lower quantities, with a competitive price and quick lead times, new seats were for many of our customers not an option. However I always found the sourcing process for used passenger seats very complicated and confusing. Seats have in most cases unique P/Ns which the OEM assigns for each individual customer which makes it nearly impossible to locate them in established marketplaces like ILS or Partsbase. Buyers were contacting different re-sellers, MROs or airlines to find the seat types that fit into their retrofit programs. A very time-consuming process with questionable results and many middle men. With aviationgate.com I had the goal to simplify this sourcing process.
Customers can now chose between 120 different seat models that they can search, filter and compare by their requirements and then request a quote online. Our most common searches are for modern narrowbody seats that are required within a timeframe of four to six weeks. That means that every day in the sourcing process really counts.
I note that aviationscouts' broader services include promotion, storage, refurbishment and recycling of passenger seats for airlines, leasing companies, MROs and resellers. Can you explain how the process works in relation to aviationgate.com? 
TB: The process always starts with aviationgate.com. Our clients are listing surplus seats mainly in "AS REMOVED" condition in the portal that we promote with mailings, social media and though our sales network. We realized that many of them also require other services like storage, refurbishment or even end of life solutions for the listed equipment. We started storing seats for several major airlines, take seats into consignment and provide end-of-life solutions for our customers.
When seats are requested in 'serviceable' condition, our 145 partners come on site to clean and re-certify them or give them a full overhaul. All work is supported by experienced 21G and 21J facilities.
Our storage facility is located in Lichtenfels in the heart of Germany right in the middle between Frankfurt and Munich. We currently have 3,500 sq m storage capability and carry between 5,000 and 10,000 Passenger Places. Additional storage capacity is also quickly available if required.
You work with experienced Part 21G, 21J and 145 partners. Can you name these partners? Do you have any dedicated employees working on the refurbishment side of the business? 
TB: I would prefer not to name our partners officially – it is a part of our business that gives us a competitive advantage over our competitors. 😉
On the refurbishment side we do not have our own 145 license but we are supporting every project with a dedicated project manager.
What's the market demand for refurbished seats; what regions are seeing the most action? Are you seeing, for instance, an uptick in business as a raft of new LCCs launch services around the world, and particularly in Asia?
TB: That is a very good question Mary. I am still searching for studies or numbers that really support a proven statement. However airlines change their seats in cycles of 6-8 years to either save weight or change their interior design.
These seats have in most of the cases a second and sometimes even a third life. We see a rising demand from LCCs or smaller startups as well as from MROs that are establishing cabin modifications. Most of our customers come from Europe, Russia, South America or Asia. You always need to consider that our customers try to buy local since transport cost  and transport time are playing a big role in our business.
Who do you see as your competition in the online sale of aircraft interiors? 
TB: There are a few resellers on the market like LEKI, Cabinair or Flight Line Products but I would not call them competitors. We are promoting their interiors, buy from them or they buy from us. Aviationgate.com has therefore developed to a very nice sourcing tool that consolidates different inventories on the market to the benefit of the end customer.
For single-aisle we have sold over 20 ship sets of passenger seats over the last 12 months – this is also the area where we want to focus on in the future and specialize in.
Do airlines/leasing companies traditionally buy a full ship set of seats (versus, say, just a small batch)? And do any freighter companies or business aviation customers buy commercial seats in small batches?
TB: Yes a lot of our customers buy complete ship sets that they use for rotation purposes. In many cases it is a lot less expensive and quicker to replace existing seats instead of refurbishing them with spares that usually have a high price in lower quantities and a long lead time. Another motivation would be to save weight with newer lighter seat models. We call this a plug and play solution.
However we also run into requirements for single seats, partial sets and LOPA changes where customers, for instance, go from  dual class to full economy configuration and the missing seats need to get complemented.
Are seats more or less valuable when they come with a working IFE system? Does it depend on the IFE system (if it is common or not)?
TB: It always depends on the customer requirement. It adds cost to a seat if existing IFE needs to get removed. On the other hand it saves weight for the operator. We are doing this frequently, organizing engineering orders and contract IFE covers, and the removal with our 21G and 145 partners.
In case of IFE removal we keep this on stock and sell it separately. In other cases the IFE can add tremendous value to a seat if it fits with the customer requirements. It usually exceeds the price of a seat by far. [The] last scenario is to integrate new IFE into existing seats.
Please explain your upcycling initiatives; what do these entail?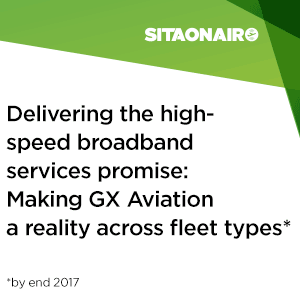 TB: If we realize that an aircraft seat is not sellable on the aviation market anymore, we trying to find a "green" end-of-life solution for these interiors. This starts with a recycling solution were seats are dismantled and the single components can be used as spare parts or get scrapped. We are also just starting an upcycling project where we are trying to give the complete seats or parts of it a second life in the furniture market, for clothes or accessories. The project will launch last quarter this year with a small innovative company called bag2life.
Is aviationscouts working on any other projects or initiatives that we should be aware of? If so, please explain.
TB: We have currently acquired eight ship sets of 777 seats, ex KLM, with a high-end Panasonic eX2 IFE system, that we are expecting in our warehouse in the next few months. We have also purchased another five ship sets of A320 seats, ex Iberia.