Taipei-based China Airlines is going all out in marketing the benefits of its new Airbus A350 aircraft, the first of which is starting ground and flight tests in Toulouse this week and is to be delivered in the third quarter of the year. This aircraft is a huge improvement over the relatively elderly aircraft and outdated onboard products it will be replacing, and the airline has put together a full video showcasing the passenger experience improvements on board.
In business class, China Airlines is going for consistency. These are similar B/E Aerospace Super Diamond outward-facing herringbones to those installed on the airline's Boeing 777-300ER fleet, which were revealed in mid-2015.
The only real difference is a lighter seat surround on the A350, featuring a half-circle motif also repeated on the economy class carpeting. While a small difference, an extra pattern will relieve the feeling of faux-persimmon wood grain overload in the 777 cabin.
It's quite a large business class cabin for an aircraft the size of the A350, seemingly stretching from doors 1 to doors 2, with premium economy starting behind those boarding doors.
Also featured on the A350: the elegant and welcoming galley fascias at the boarding door, which transform after takeoff to a walk-up self-service bar area for business class, featuring teas, coffees, Champagne and wine, snacks, and a selection of reading material.
Premium economy is where the biggest leap is found, compared both with China Airlines' 777-300ER and with other carriers' premium economy offerings.
For a start, it's in a very spacious 2-3-2 configuration, compared with 2-4-2 layouts on A350-operating competitors like Singapore Airlines and Cathay Pacific. This lets China Airlines create a real point of difference in the premium economy market, and allows the airline to position this as a real business-minus product rather than an economy-plus offering.
In fact, this product matches the passenger experience of Cathay's regional market business class product, although the Hong Kong carrier does have a "strategic underutilisation" policy where longhaul products are often flown on key regional routes.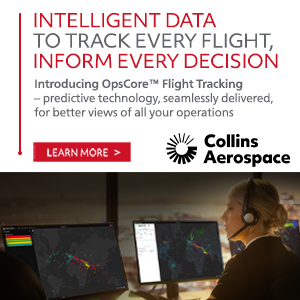 Another hint on putting the 'premium' in premium economy: elegant stemware that exceeds what's offered in many airlines' business class.
Even economy on the A350 looks good, with the wide seats in a comfortable 3-3-3 configuration, plus the Skycouch that China Airlines licenses from Air New Zealand to provide an extra offering — here focussed on families with the addition of a small teddy bear.
All in all, the A350 is a big step up in economy, especially compared with the tight 3-4-3 seating on the 777-300ER alongside which it will fly, and is a world-leader in premium economy. This is impressive experience coming from an airline not previously renowned for #PaxEx prior to the introduction of its 777 aircraft.
And it's not just the interiors that are getting some PR love. China Airlines and singer Tolaku have a truly amazing music video out welcoming the A350. Enjoy.
Image Gallery: