Commercial aircraft may be the sexy player in satellite connectivity but the maritime market is larger, more mature and easier to implement solutions on, whether new installs or upgrades.
Inmarsat has a long history in serving this segment – it originates from the International Maritime Satellite Organization, after all. The firm in June announced a strategic alliance with Marlink to provide its Ka-based 'Fleet Xpress' solution on more than 2,000 ships over the next five years. This is in addition to the 2,600 existing L-band-supported FleetBroadband ships, plus order backlogs that Inmarsat expects to convert to Fleet Xpress.
Particularly of note for Inmarsat's implementation of the maritime network is the relatively low overlap of trip paths between the maritime and aviation industries, especially in the Pacific and south of the equator. Connected ships will generally be in different spot beams than aircraft allowing Inmarsat to best use the total capacity in its Global Xpress Ka satellite constellation. And, while there may be similar "hub" demand challenges at major port around the globe, the maritime connectivity needs should be less focused than the aviation sector, further smoothing the demand across the network.
This is the latest in a string of moves by mobility providers to secure significant maritime deals for their solutions. Earlier this year Global Eagle acquired Emerging Markets Communications to add 1,600 shipping vessels to its content and connectivity portfolio, and more recently inked a deal to provide connectivity for a Qatar-based shipping firm. For its part, Panasonic acquired ITC Global last year, also adding hundreds of ships to its Ku-band platform.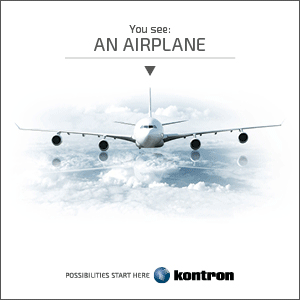 ViaSat, meanwhile, has a long-standing partnership with KVH for Ku-band maritime solutions and expects to expand into Ka-band maritime – at least regionally – with the launch of the ViaSat-2 satellite in early 2017. Thales does work in the maritime safety services connectivity market.
With ViaSat, Panasonic and GEE looking to shift ships off Inmarsat's FleetBroadband L-band network on to their broadband offerings – FleetBroadband often comes under fire for its price point and limited capacity – horizontal integration within the mobility sector seems key to success.
Notably absent in the maritime space, however, is Gogo, which has long said it is focused on aero.
An acquisition or strategic partnership move by the firm could make sense to smooth the cost of providing service over a much larger pool of potential vessels. But in an interview this week with RGN, Gogo's newly appointed Chief Operating Officer John Wade stated plainly that the firm's focus remains unchanged.
Said Wade:
We think there is benefit and competitive advantage in being focused on a single market. We are absolutely focused on our airline customers; they have no need to be concerned that we'll get distracted with other markets, and can rely on Gogo to be number one in performance in aviation.
So why appoint a COO now? "I think if you look at the success that 2Ku has had over the last few months, we've announced over 1,200 aircraft for 2Ku, a very big backlog and we've got multiple airline partners selecting 2Ku on a global basis and therefore the company is really ready to expand its international and global capabilities," said Wade.
"I have a background of 30 years in aviation and have delivered to many airlines globally and really understand what it takes to become a highly capable and efficient aviation supplier and so the timing was very appropriate in terms of the global expansion of Gogo into the global aviation market."
Image at top: FleetBroadband, credit Inmarsat