15below are excited to announce their new partnership with Edelweiss Air, Switzerland's leading leisure travel airline.
Edelweiss Air is the 4th member of the Lufthansa Group to sign with leading notifications provider, 15below – joining Swiss International Air Lines, Brussels Airlines, and Eurowings.
The partnership launches with the delivery of their pre-departure email communications service, designed to improve customer service by providing all the information their customers need before their flight. This includes a reminder of their flight itinerary, as well as a number of upsell options such as seat reservation, additional baggage and other tailored information and offers based on destination.
Moritz Kohler, Head of Customer Experience at Edelweiss Air commented:
As a member of the Lufthansa Group, Edelweiss can rely on trusted recommendations and feedback from partner airlines. Safe to say, 15below's reputation within the group is extremely impressive, and one of the main reasons we selected them as our notifications provider.

Having SWISS, Eurowings and Brussels Airlines all using 15below's notifications platform also gave us the reassurance that our partnership will support us as we scale up and grow our business.  We've been really impressed with the speed at which we've got up and running, and excited to be on board!
 Nicholas Key, CEO and Co-Founder of 15below added:
It's great to welcome Edelweiss Air to our community and to deepen our relationship with the Lufthansa Group.  I think our work with a variety of member airlines demonstrates our flexibility – allowing airlines of all shapes and sizes to adapt the solution based on their goals and adapt it as their business evolves.  We pride ourselves in delivering quickly and efficiently and look forward to a long-lasting relationship with the team at Edelweiss.
15below have recently welcomed a host of smaller carriers, including Jambojet, Hawaiian and Fiji Airways, into their customer community, highlighting the increasing importance all travel companies are placing on customer service.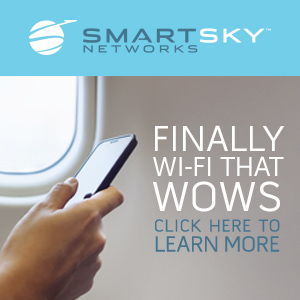 About Edelweiss Air
Edelweiss Air is Switzerland's leading leisure travel airline, wholly owned by the Lufthansa Group. Inspired by an open culture of appreciation, enthusiasm and professionalism, Edelweiss Air prides itself on world-class service, operating flights to European and intercontinental destinations from its base at Zürich Airport.
About 15below
15below is a software technology company specialising in integrated passenger communications and workflows for the travel industry. Based in Brighton, UK and Sydney, Australia, 15below now serves 45 of the world's leading air, rail and travel companies, including Qantas, JetBlue and Ryanair.