The UK Civil Aviation Authority (CAA) has ranked all three of Northern Ireland's commercial airports among the top 10 British airports in terms of how well they assisted disabled passengers and passengers with reduced mobility throughout the 12 months from 1 April 2015 to 31 March 2016.
In a new airport disabled-service standards review the CAA aims to publish annually, its 9 August report 'Accessible air travel: Airport performance report 2015/16' listed Belfast International Airport, George Best Belfast City Airport and City of Derry Airport as providing 'Very Good' standards.
Only seven other airports among a total of 30 UK airports handling more than 150,000 passengers during the 12 months achieved the 'Very Good' ranking. (Under European Community Regulation EC 1107/2006, only airports with more than 150,000 passengers per year must set quality standards.)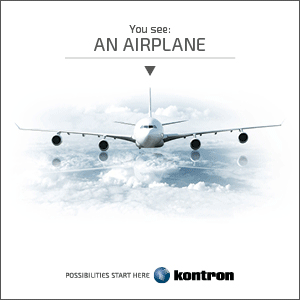 "Providing the best possible assistance to all our passengers, including those with mobility restrictions, is of the utmost importance to Belfast City Airport," Mark Beattie, director of operations at George Best Belfast City Airport, said in a statement.
"We are delighted that the CAA has recognised our efforts to consistently provide a high level of assistance, maintain regular consultations with disability organisations and to publish up-to-date information on our website," said Beattie. "We are particularly pleased that our passenger surveys have revealed a high level of satisfaction with our product and services."
A Belfast International Airport news release quoted a spokesman as saying, "We pride ourselves in giving a consistently high standard of service and are particularly pleased that the CAA has rated Belfast International Airport as very good in relation to the Special Assistance service it provides to those passengers with reduced mobility (PRM)."
"We have worked extremely hard over the last number of years to drive improvements in this service and have been working with a number of agencies to make sure we get it right and that passengers requiring special assistance have a seamless journey through the airport," the spokesman added.
He continued, "We have recently engaged OCS, our long-standing service partner, to provide a further three years of excellent PRM service at Belfast International. This work continues every day and we welcome feedback from passengers so that we can continually drive satisfaction levels."
No other UK region's airports achieved similar consistency in disability-service excellence as did the three Northern Ireland airports. Their achievement is particularly noteworthy because none of the Northern Irish airports share common ownership.
By far the largest airport awarded a CAA 'Very Good' ranking was Manchester Airport, the UK's third-busiest airport in 2015 in terms of passengers handled.
Only one London-area airport – London Southend, by far the London region's least-busy commercial airport – achieved the top-level ranking.
The CAA ranked seven airports – the largest of which was London Gatwick, the UK's second-busiest airport for passengers – as having 'Good' standards for assisting passengers with disabilities or reduced mobility. London Stansted, the UK's fourth-busiest airport, also won a 'Good' ranking.
Another 12 airports were ranked as 'Taking Steps' during the period to improve their disability-service performance. The CAA listed in this category London Heathrow and London Luton airports, respectively the UK's busiest and fifth-busiest airports in 2015 for passengers.
One airport, Edinburgh Airport, was given a 'Poor' ranking.
"This is due principally to the poor performance of the previous assistance provider at the airport, Amey, and a lack of proper oversight by the airport of this performance," the CAA report declared.
Recognizing the problem, Edinburgh Airport terminated Amey's contract in March and appointed Omniserv instead. The airport also increased its budget and staffing levels for disabled-passenger assistance and created a new management role to monitor its disabled-service standards.
Featured image credited to istock.com/Cunaplus_M.Faba