Customers travelling with Virgin Atlantic this summer will now be able to tune in to live television onboard its 787s, thanks to a partnership with Panasonic Avionics and IMG.
This new service will be available to customers travelling on the state-of-the-art Boeing 787 Dreamliner and initially three channels will be available – Sport 24 for all the live sporting action from around the world, and BBC News and CNN International for breaking news around the clock.
Sport 24 will be showing action from the Rio 2016 Olympics Games, Premier League, NFL, UEFA Champions League, NBA, Tennis Grand Slams, Bundesliga, Formula 1, Golf Majors, MotoGP, and the Ryder Cup.
Jill Brady, Executive Vice President of Customer at Virgin Atlantic, said: "We know staying up to date with current affairs and sporting events is really important to our customers and it's fantastic we can now offer them the opportunity to view content live. We always put our customers at the heart of everything we do and this is just another example of us being able to expand on our promise of making travelling with us irresistible."
Virgin Atlantic customers will be able to tune in to live TV via their seat-back screen or via their own devices using the onboard Wi-Fi, at no extra cost.
The service is being rolled out to the 787 Dreamliners now, and all thirteen aircraft will be fully equipped by the end of the year.
In 1991 Virgin Atlantic was the first airline to introduce individual seat back screens in all classes and by summer 2017 will offer Wi-Fi connectivity across all its aircraft.
For further press information on Virgin Atlantic, please contact the Press Office on press.office@fly.virgin.com or call 01293 747373.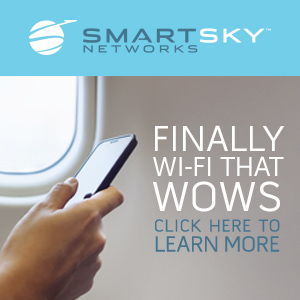 Notes to editors: 
– BBC World News is the BBC's award-winning 24-hour global news channel offering up-to-the-minute international news and in-depth analysis from an unrivalled network of journalists across the world.
About Virgin Atlantic
Virgin Atlantic was founded by entrepreneur Sir Richard Branson over 30 years ago after he decided the UK aviation industry needed shaking up and style injected back into it.
The airline has pioneered a range of innovations setting new standards of service. For example, Virgin Atlantic was the first airline to introduce the Premium Economy product, include a bar in every aircraft for Upper Class customers, offer seatback TVs on every seat in every cabin, develop a fully flatbed seat and fly a commercial aircraft on biofuels. Despite Virgin Atlantic's growth, the service still remains customer driven with an emphasis on value for money, quality, fun and innovation.
Today, Virgin Atlantic flies to 33 destinations worldwide, including locations across the United States, the Caribbean, Africa, the Middle East and Asia. Virgin Atlantic currently has a fleet of 39 aircraft, which is comprised of Boeing 747s, Boeing 787s, Airbus A340-600s and A330-300s.