American Airlines' premium economy seats are due to start flying on training routes within the US in early October, with full international deployment from Dallas/Fort Worth to Madrid and Sao Paulo scheduled to commence November 4th. The airline's Boeing 787-9 Dreamliner aircraft was announced last December to be the first with premium economy on board.
Yet the airline appears to be unable (or unwilling) to sell its new product to paying passengers until early next year, more than twelve months after its announcement.
"You won't be able to book premium economy until early 2017. But, you may be able to experience premium economy seats and service before then if you fly from Dallas Fort Worth (DFW) to Madrid (MAD) or Sao Paulo (GRU)," American's website says.
AAdvantage Platinum and Executive Platinum frequent flyers can select the seats for free, while Gold members will "receive complimentary access within 24 hours", presumably from departure, or can pay 50 percent of the (unadvertised) normal fee.
That it would take more than a year for an airline to be able to sell a new product is frankly shocking. It's even more so given that premium economy should be a relatively easy addition to any halfway-decent operations and sales system, not least because American is such a late mover in introducing it. American has not responded to RGN's emails 48 hours ago requesting information as to why premium economy cannot be sold until 2017.
It may well be that the airline's ongoing systems integration lacks capacity to make this upgrade, but that would seem to be a poor excuse. American's transition (with US Airways) to Sabre went off relatively smoothly last October, well before the premium economy announcement.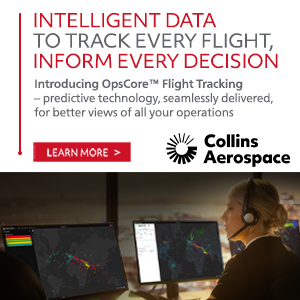 Part of the issue may be around upgrades. "Upgrades from Main Cabin to premium economy won't be available right away, but we'll add this functionality later. Until then, you'll be able to upgrade to Business Class from both Main Cabin and premium economy," American's website says.
It may not be so much the functionality for upgrades — into which crevasse Delta has stumbled, with the airline's frequent flyers continuing to express their frustration over the systems — as the optics of frequent flyer changes. American is making many changes for its frequent flyers this year, including migrating AAdvantage to a revenue-based program in August, adding an extra elite tier, instituting a revenue requirement for status, and, perhaps most relevant, changing the way that upgrade priority works.
Whether the AAdvantage team is already at capacity working on all the changes, or whether American considers that one more change to the AAdvantage program might be the final straw for enough high-value customers that they decide to abandon ship for Delta or United, this might well be the crucial aspect to the delay. The latter is likely to be particularly true if premium economy is used as an "upgrade buffer" between economy tickets and business class seats.
In the meantime, American faces a premium economy conundrum until it can sell the product, particularly once it moves beyond the domestic practice runs and onto the relatively long flights from DFW to Spain and Brazil. Either the airline gives the full premium economy service away at a discount, hamstringing the cost expectations it can squeeze from some of its most eligible premium economy passengers, or it skimps on the soft product and hamstrings itself on the value proposition among early adopters.