AirAsia is planning an almost-record Airbus A321neo configuration, at 236 seats, just four short of the certified theoretical maximum, after placing what is the largest order in terms of numbers yet at the 2016 airshow.
"We had a good negotiation with Airbus. It was very fast, but timing is everything. We timed it well, and we got a very good deal," group CEO Tony Fernandes said in an interview with RGN following the announcement at the Farnborough Airshow.
AirAsia's upgauging is, Fernandes says, largely owing to slots and capacity, which interestingly sits in the context of a wider discussion at Farnborough about the growing average size of narrowbody aircraft. Boeing estimates that this average is growing at over one percent per year — nearly two seats annually.
"We recorded a robust load factor of 85% in the first quarter of 2016, up 8 percentage points from the same period last year, and we are confident of maintaining this momentum going forward," Fernandes said . "The A321neo will help us to meet ongoing strong demand as well as further reduce our cost per Available Seat Kilometre across the group, which will translate to lower air fares for our guests"
"The A321neo will be operated on our most popular routes and especially at airports with infrastructure constraints," Fernandes continued. "It will allow us to bring higher passenger volumes with the same slots, therefore providing immediate benefits to the airports. These include, among others, more efficient operations, higher revenues from passenger service charges, and more airport retail purchases. We will also continue to maintain our 25-minute turnaround with two- or three-step boarding where permitted to ensure on-time performance."
The ASEAN low-cost carrier selected a 236-seat layout (versus the 240-seat maximum) for its Airbus A321neo for two reasons, Fernandes said, noting to RGN that "because myself and yourself" – Fernandes and your reporter are built for comfort over speed — "wouldn't have a very comfortable ride. I think it's just a little bit too tight."
The second reason — that the ancillary revenue opportunities of galley space is desirable for an LCC like AirAsia — is perhaps more important. AirAsia has not yet released seatmaps or LOPA (layout of passenger accommodation) diagrams, but the four "missing" seats from a full house create space likely around the larger emergency exit doors 2 and 3 fore and aft of the wing. Fernandes noted plans for the SpaceFlex lav-galley combo construction, but this might also include a half-galley on one side of the aircraft.
Similar situations in terms of seat layout exist on other airlines, including Lufthansa, on the A321 (among other aircraft). It wouldn't be a surprise if these seats were nominated as Hot Seat style ancillary revenue generators.
But, RGN asked Fernandes if the passenger experience will be different, or the same? "Same. The same experience. We're going to try to keep [the turn] to twenty-five minutes. The only difference is we'll use a back steps to board people. I'd love triple steps. Two in the front, one in the back," he assured.
Those two would be at doors one, rather than 1L and 2L, Fernandes told RGN. "I'd need lots of airport support and lots of security people to agree it, but yes, that would be the best, two in the front and one at the back."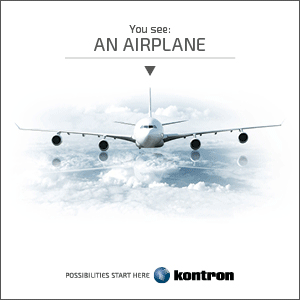 What's stopping that at this point? "Airports," Fernandes laughed. "Airports in Asia are not the most creative in the world. But we'll get there."
Ground services aren't going to be a difficulty, though. "Yeah," Fernandes said to whether airport handling was possible for three stairs operations, "our own. No problem."
Inside the aircraft, Fernandes noted, the experience will be similar to today. "Hot seats up front, I assume. They'll be worth more because there's more passengers on there."
There's the rub. Despite the interesting developments in passenger experience with this order, and noting the ongoing issue that ultra-high-density configurations are often not tested in real-world scenarios, part of the play is for an aircraft that is less appealing down the back in order to drive additional revenue up front.