Using inflight connectivity to drive operational benefits at airlines is a big draw to help justify the capital costs of acquiring the hardware and paying for service, and thanks to the deepening integration between departments within Thales following its LiveTV acquisition two years ago, the company is getting ready to bring a solution to market that will do just that.
Dubbed LiveConnect, the platform collects data from multiple avionics systems and transmits it via satellite connectivity. An in-house dashboard displays the data in an actionable format.
"We have seven [Arinc] 429 buses tapped into various computers on board and also an [Arinc] 717 interface. These are all receive-only so we are bridged on there, monitoring the traffic, and we are able to respond based on that. We go into the core computers that are in the avionics suite," Thales Inflyt VP product management Scott Easterling explained during the Farnborough Airshow. "We've been connecting those links from the beginning."
The "beginning" to which Easterling is referring is LiveTV's early work in pulling basic information like city pair, location, altitude and speed to help troubleshoot the inflight entertainment and passenger connectivity it provided to airlines. The LiveConnect platform will take that work to the next level, says Thales, extracting far more information and transmitting it over connectivity service such as the high-capacity ViaSat 'Exede' service in place on its customers JetBlue and United, or Inmarsat Global Xpress for which Thales is a Value Added Reseller (VAR).
Says Easterling:
We're talking to some of our customers about doing operational benefit programs. And now that we're part of Thales and have the resources of ASW [Avionics Services Worldwide] we think we can take this pretty far. The value proposition is there. We just have to work with the airlines at this point to turn it in to a real money-maker for them.
Additional information extracted could include fuel consumption, APU usage, engine performance or maintenance data. Connecting and transmitting Electronic Flight Bag data is also part of the offering, including manual entry items such as MEL maintenance issues (e.g. broken seat recline). Easterling is also bullish on the integration of real-time weather information to flight deck operations through this system.
LiveConnect also offers the ability to integrate with the inflight sales channels, offering real-time payment processing and validation. Thales believes it can reduce fraud instances by 80% or more.
All of the typical security concerns surround this effort; there are, of course, questions around transmitting operational data on the same data pipe as consumer traffic. Thales has addressed this topic multiple times over the past 18 months with Thales InFlyt CEO Dominique Giannoni suggesting the company is well suited to handle any security issues.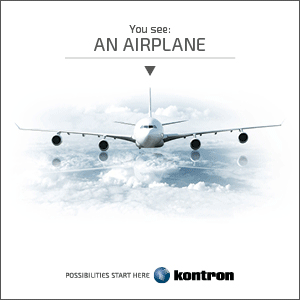 "We already have the infrastructure, the tools, the software in place to secure highly sensitive data. We will move this into the airline world. Our vision is that in the future we will use the best pipe available to transfer data in a very secure way," he said.
Thales is obviously not the only company moving into the operational data management and "Internet of things" side of the inflight connectivity business. Everyone from avionics suppliers to inflight connectivity providers are working on the IoT of aviation (Thales happens to be both).
The LiveConnect solution is still under development and could potentially integrate with other platforms as well – it is all just data, after all – but the company definitely has skin in the game now.