During this week's Farnborough Airshow, Thales celebrated with Japan Airlines the entry into service of Boeing 777-200s retrofitted with the AVANT In-Flight Entertainment system. The fleet of 11 aircraft represents the first AVANT retrofit for Thales.
Japan Airlines is a valued and long-term Thales customer. They were the first Asian airline to choose AVANT on the Boeing 787 and are now the first airline to choose AVANT on a fleet retrofit.
"Japan Airlines is a long-term and esteemed customer. We are pleased the airline is the first to experience AVANT retrofit on their Boeing 777-200 fleet. We look forward to continuing our successful relationship and working together to meet the needs and expectations of their valued passengers.". Dominique Giannoni, CEO, Thales InFlyt Experience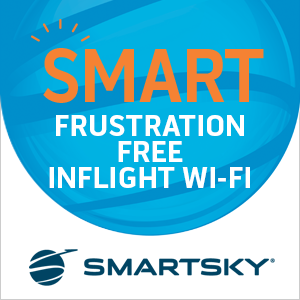 AVANT offers a state-of-the-art Android-based IFE solution with a highly customisable passenger experience and an extensive selection of features and applications. The fleet retrofit is part of Japan Airlines' Magic VI entertainment system which includes Broadcast Audio, Audio-and-Video-on-Demand (AVOD), 3-D map application and a wide variety of games.
The airline's choice to equip AVANT on their Boeing 777-200 fleet is a testament to the satisfaction the system brings to their passengers. Japan Airlines also operates Thales IFE systems on their Boeing 767, Boeing 777 and Boeing 787 aircraft, flying across domestic and international routes.  
Notes to editors
Today, AVANT is available to all new generation Boeing and Airbus platforms. 300,000,000 passengers a year across 75 partner airlines use Thales InFlyt Experience systems, making Thales a leading provider of IFE and connectivity solutions in the world.