Revealing its new international business class product — Polaris — in New York today, United Airlines is banking big on the future of a combined business-first product that so typified its predecessor Continental. Fascinatingly, it is indeed branded "Polaris business class", as opposed to "Delta ONE", "Upper Class" or similarly opaque names.
As expected, and as discussed in this column in March, United chose a staggered direct aisle access seat very similar to the Recaro CL6710: so similar, in fact, that questions were being asked at the Aircraft Interiors Expo about whether seatmaker Zodiac and designer Acumen have an intellectual property case to answer, not least because the latter engaged with Recaro on the CL6710 design.
The positives first: clearly, United needed to upgrade its business class offering. The customised forward-backwards fully flat seat on the pre-merger United are exceedingly long in the tooth, and very narrow indeed. If United is smart, these will be the first seats to be replaced. The pre-merger Continental B/E Aerospace Diamond seats, also fully flat, lack direct aisle access but are markedly more modern. I would expect to see these seats continue on quite a significant part of the fleet, especially within shorter markets, even after the initial Polaris rollout onto factory-fresh Boeing 777-300ER, 787-10 and Airbus A350 the airline has on order.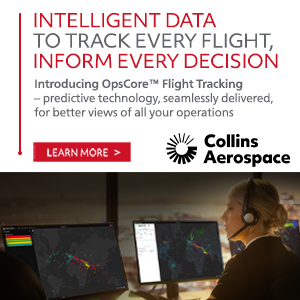 Lounges, too, are to be improved. New lounges will arrive with the launch of Polaris this December, starting in Chicago and rolling out to LA, SF, Newar, Dulles, Heathrow, Hong Kong and Narita. These will include a hot and cold buffet. Food on board is also due for an improvement, and onboard beverages will include wine flights — although hopefully not with pours quite as generous as these three.
Soft product throughout will see a boost: new pyjamas, new slippers, new Cowshed amenity kits, new Saks Fifth Avenue bedding (and isn't that an odd brand to be partnering with in the age of the rising millennial traveller) and so on.
But the seat itself is not revolutionary. It's essentially a slightly modified, slightly staggered Zodiac SKYlounge product, but it has the same zero-sum issues that all staggered seats have: the window seats are more private and longer, and the aisle seats are more exposed and shorter.
Disappointingly, United and Acumen have not managed to design out the tightness of the footwell in the aisle-side seats either, as RGN contributor Jason Rabinowitz (who is only slightly taller than the average American) shows:
Journalist Ben Granucci used the same word: "tight".
At the end of the day, United has to be faulted if the principal criticism of its pre-merger United seats continues to be a principal criticism of its Polaris business class.
There is, however, no mention of any premium economy seat as the "comfort canyon" between ten-abreast Economy Plus and Polaris. Nor is there any discussion yet of the economy class product, which one Twitter user suggested should be called "Pleiades, since that's how tightly you're packed."
Images throughout: United