DUBLIN – On the eve of the IATA Annual General Meeting, the world of aviation safety services received some good news: French authorities confirmed that a search vessel has identified signals believed to be the "pings" from one of the two data recorders on board the missing EgyptAir Flight 804 Airbus A320. This news was tempered, however, by the reality that another year has passed with scant progress made by IATA in defining or implementing new policies to improve the tracking of aircraft, especially over water or in distress scenarios. Streaming of "black box" data remains a much talked about subject but it is mostly just talk. IATA SVP for safety and flight operations Gilberto Lopez-Meyer addressed media prior to the opening session; he offered many ideas but little in the way of evidence of concrete action.
Yes, there are new recommendations set by ICAO, which Lopez-Meyer endorsed on behalf of the industry trade group. But these are soft, with arguably limited guidance for execution, and long timelines for implementation. Moreover, the most significant recommendations apply only to new aircraft with no retrofit requirements.
Despite Lopez-Meyer's statement that, "The cost for the industry is going to be enormous, but we are willing to do so," it seems that such spending will remain limited in the near-term as the industry awaits new technology rather than implementing one of the numerous options available today on a global scale.
Speaking to the slow decision-making process, Lopez-Meyer specifically suggested that new technologies are on the horizon that can ease the process. Noting that one of the challenges of selecting a tracking option is that technology "is changing so fast we might expect that very soon we may have some much more powerful technology solutions", he added, "At this moment the process is a performance-based approach; we prefer to have the possibility to opting for any solution that will give us acceptable results."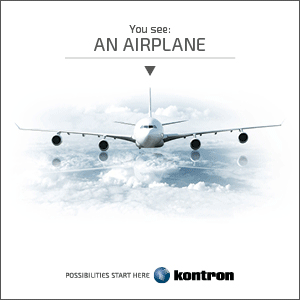 In the wake of the tragic disappearance of Malaysia Airlines flight MH370, the idea of using Aireon's planned space-based ADS-B service to track aircraft has proven appealing to some industry stakeholders. The service, which will operate over Iridium's NEXT generation satellite constellation, is expected to be available in 2018 pending successful satellite launches.
As Aireon CEO Don Thoma previously told RGN, "The original objectives of IATA and ICAO following the disappearance of MH370 were to look at what could be done as quickly as possible using existing capabilities and technology. But as they started digging into the details they found out that certain things can be done immediately and aircraft equipped with Iridium and Inmarsat communications were already tracking [aircraft] and it was really more about coordinating that information among airlines and ANSPs so that it was used more appropriately and more in real time."
IATA's Lopez-Meyer didn't address the Aireon proposition specifically during his talk, but he doubled down on the notion that new and better technologies are on the horizon, saying,
We expect that there will be new technologies very soon and that is why we are not to trying to find a solution choosing for a single technology, instead of that having a performance approach. So we may have a technology today but if in one or two or three years we have a better technology the industry could easily switch to the technology that may be better, lower cost or whatever.
Tony Tyler, the outgoing Director General of the group, took similar questions about tracking later in the event and shared similar views as Lopez-Meyer, suggesting that access to bandwidth is a major challenge for carriers to implement tracking while also contradicting that statement with the admission that, "Airlines are not waiting for regulation. Airlines are doing everything they can within their current abilities to improve the tracking and retrievability of their aircraft."
As Lopez-Meyer noted, "This is a decision that once made is going to be here for decades." His statement is absolutely true, but many industry observers do not buy this excuse for continued delays in implementations. There will always be new technologies available next year or in three years. By pushing decisions, recommendations and endorsements off to member carriers further out in time and to the mystical "new technology" just around the corner, the industry group seems to fall short in an area where it could have been incredibly strong.