Shuttling backwards and forwards across the Atlantic this last month on three separate airlines, I've had a lot of time to reflect about the difference between an efficient and workmanlike business class product and one that adds a little bit of flair. Both concepts have their merit.
The first type applied, in my previous experience, to the theory of Lufthansa's business class. I think the way the carrier would like to portray itself is around efficiency, speed and hassle-free travel, and that's quite reasonable — in theory — given Lufthansa's fully flat seats without direct aisle access, which also lack any sort of additional mattress pad, means that the airline can't promise a particularly spacious, luxurious or convenient seat.
(Indeed, I reconfirmed that it's impossible to climb over a sleeping aisle passenger without turning the bed back into a chair, and then the person is woken up by the motor next to their head anyway. Lufthansa has no hard product advantage here.)
I've certainly found on previous flights, even on fairly short longhaul redeyes, that Lufthansa's generally helpful and service-oriented crew work efficiently to deliver precisely what is promised by the airline's marketing and onboard materials.
Surely this bread-and-butter flight from JFK to Frankfurt, connecting on to Hamburg, would be an efficient service, if not glam like Virgin Atlantic or chic like Air France or gourmet like Austrian. Unfortunately not.
In reality I found Lufthansa's lounge a hugely missed opportunity, its JFK boarding process chaotic and underresourced, its onboard dining offering on a redeye slow to be delivered and not well conceived for connecting passengers, and its Frankfurt business class transit inefficient compared with the Lufthansa Group's own other European hubs, let alone other airlines'. Bright sparks? The Panasonic Ku-band wifi was decent, the 747-8I quiet, and the upper deck calming and peaceful.
I was particularly surprised at the food situation, which I've previously found decent on Lufthansa's longhaul and shorthaul flights.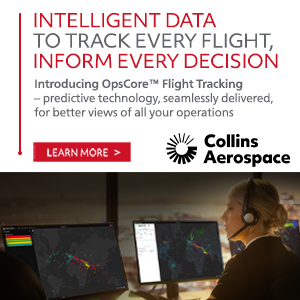 As I've said, the lounge catering was awful, particularly compared with BA's truly excellent pre-departure buffet.
On board, the timestamps on my photos confirm it took an hour after takeoff to serve the single-tray meal with its baked-on, doggie-dish main course. On a sub-7-hour redeye, when the lights are up just over four hours later for breakfast, this just isn't speedy enough. And, based on my observations of the rest of the cabin, it didn't seem that the option of the "starter" plus dessert would have made dinner arrive much more quickly.
I realise JFK catering is perennially disappointing, but it strikes me that a salad doesn't count as a starter, and I note that the artichoke ravioli came with peas and what I think were lima beans, not spinach. Delivering what's promised on a menu is a pretty key, and when it's a fairly bland menu (which the crew had run out of and had to retrieve from other passengers) with little to no clue that this is Lufthansa and not any other airline in the world.
Breakfast, too, was as remarkable in its inefficiency as its lacklustre contents. When all that is on offer is cold apart from a croissant, surely there is a better option to enable passengers to sleep longer — an OpenSkies-style toasted filled croissant in a to-go bag, perhaps with a paper cup of coffee, to be munched during descent and on the long ground tour of Frankfurt Airport before the long walk to the connecting flight?
Even German staples like a Nutella sandwich, a little paper pot of Birchermüsli, or one of those European style nutritious multigrain biscuits for dunking in coffee would have been better than the plastic-tasting yoghurt and the dried-up, shrivelled delicatessen plate. I've had some delicious German breakfasts. This certainly wasn't one. When the initial response is "ugh, I woke up for this?", it's time for a rethink.
And here's the problem: for connecting passengers, and there were many on this flight, this is the only substantial breakfast they're  likely to get. After immigration and clearing security I barely had time to hike across to the Lufthansa Business Lounge for a quick shower before last call for my flight, let alone have a few minutes for either Kaffee or Kuchen. And while the trio of mini-plates on the connecting flight were delicious, they were more Pausenbrot (mid-morning snack) than Frühstuck (breakfast).
I realise that Lufthansa has had a huge cost-cutting exercise, but it's clear that the airline needs a fairly dramatic rethink of its service concept for these flights. Many other airlines with which Lufthansa competes for business do substantially better.
John Walton's ticket was provided by Airbus as part of his invitation to the Innovation Days