The following PR Insight report was written by aircraft seatmaker Mirus. The opinions expressed here are those of the firm and do not necessarily reflect the views of RGN.
Introduction
Motorsport has had its fair share of influence on other industries in terms of engineering and technology. Within the automotive industry for example, many companies use racing as an accelerated test bed for concepts, enabling experimentation with materials and technological innovations that can be quickly transferred to the wider industry. For example, for tyre manufacturers, motorsport enables development of superior products that feature improved grip and durability for everyday road use.
As the pinnacle of motorsport, Formula 1 sees drivers and technology pushed to the absolute limit. Whilst the first thing most think of in F1 is gladiatorial tussles between the world's top drivers, the behind the scenes engineering that makes these battles possible is arguably just as exciting.
Technology Transfer
Since motorsport's inception, continuous technological development has enabled teams to remain ahead of their competitors and often, aspects of this development, becomes adopted by the wider automotive industry.  F1 technology has helped to make road cars more exciting, more efficient and most importantly, safer. Examples of F1 derived technology that has found its way into our road cars include:  driver aids (e.g. traction control), semi-automatic transmissions, timesavers (e.g. push button start), brakes, new materials, (e.g. composites, tyre compounds), design, safety (e.g. cages and cells) and more recently KERS and brake-by-wire. Whilst this technology initially only graces top-end cars, as technology matures, it becomes adopted by the industry and can eventually become the norm. Rear view mirrors, disc brakes and radial tyres all originated in motorsport.
In short, F1 has helped to shape the automotive industry though technical innovation, helping to develop and mature technologies that help create the efficient, safe (and in some cases exciting) cars that we drive today. In  turn, automotive processes and control has enabled these often high-cost options to become more commercially viable for lower end vehicles.
So what does F1 engineering and technology bring to aircraft seating?
Our approach has been to start from a ground up concept, derived from engineering first principles and designed to address current shortcomings in aircraft seating. Our solution (in terms of design, engineering, supply chain management, lean manufacturing philosophies and after-sales support) has been derived from a clean sheet, taking best practices, tried and tested from F1 and automotive industries.
So how has F1 influenced Mirus? At its heart, the F1 ethos is a quest for the competitive edge; it is about innovation, reliability and continuous optimisation across all areas for performance gain. Our F1 heritage has enabled us to apply this methodology to aircraft seating.
Weight Reduction & Materials Technology – We deploy lightweight materials (such as carbon fibre and high strength alloys) to deliver lightweight, strong and durable components, yet thanks to our automotive practices, in a commercially effective manner. Much in the same way that F1 safety cells protect drivers during high-speed impacts, carbon fibre enables us to add strength, stiffness and lifetime durability whilst maintaining minimum weight.
Slimline & Integrated – in the same way that an aerodynamic profiles' interaction with passing air is critical in F1, our seats are engineered to be slim to maximise passenger living space. This slimline, ergonomically comfortable profile, is made possible through the use of a carbon fibre seat back frame. In F1, the fundamental design principles are to make components smaller, lighter and more tightly packaged to reduce the overall car footprint for improved aerodynamic performance. We have applied this same philosophy to aircraft seating to allow optimal passenger living space and comfort.
Simulation and Product Development Speed – Closed loop, computer aided engineering tools are used to virtually develop, test and optimise components in the shortest possible time, solving complex technical challenges in very compressed timescales. Applying these principles to aircraft seating has allowed us to reduce product development times and costs.  The effects of design changes are predicted almost instantaneously. F1 has taught us the importance of working as a team and in a lean manner always searching for more efficient development processes and tools.
Conclusion
F1 is characterised by a culture of perpetual evolution and frequent revolution. This results in a constant challenge to innovate and deliver.  This means that in order to maintain competitive edge, teams cannot become complacent, so both proactivity and reactivity become crucial. Mirus has adopted this learning and, as a result, is a lean and agile organisation that is geared to solving technical challenges efficiently and is committed to offering the best aircraft seats that meet the toughest requirements of modern commercial aircraft operators.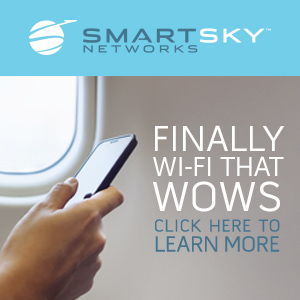 Our F1 heritage enables us to deliver slimline, lightweight, durable seats, whilst the methodologies enable quicker speed to market and responsive, agile support. This heritage also influences the way that we work together internally as a team. We deliver optimal value by balancing weight, cost and strength through engineering innovation and devising solutions that push boundaries within defined regulations. In the same way that F1 success is measured by being able to deliver sustainable performance, our seat is designed to deliver long term value to clients.
These F1 principles are fully complemented by our automotive manufacturing and production philosophies, which ensure optimum production efficiency and supply chain management. Keep your eyes peeled for an upcoming post on this topic.