Inmarsat's Global Xpress connectivity platform took another major step towards commercial viability today as the European Aviation Safety Agency (EASA) certified the solution for operation on the Airbus A320 family of aircraft (the A319, A320 and A321). The Supplemental Type Certification was issued to Lufthansa Technik, which will be responsible for the first and most significant installation of the product in Europe. Technik will install GX on Lufthansa's 150+ A320 family aircraft, the largest airline commitment to the platform.
The first aircraft was equipped with the technology in June, confirms Lufthansa. In the coming weeks, the onboard system will be tested for functionality and stability. Lufthansa passengers will likely be able to use the new Internet service from October, it says. Other airlines in the Lufthansa Group will follow at a later date. Lufthansa states:
Passengers will be able to access the Internet using their own mobile devices via Wi-Fi. In addition to basic surfing and email, other more sophisticated applications will be possible, including video streaming. At a later date passengers will be able to use their cellphones for SMS and data transfer via their own mobile accounts.
The A320 family STC is most significant because it represents half of Inmarsat's order book for the solution. Like other satellite solution installations, the GX implementation on the A320 family will take approximately four days to install. The full complement of 150 aircraft is scheduled to be configured over a two year period. GX – including the onboard JetWave terminal hardware from Honeywell – is now available to be installed on the Boeing 757, Bombardier Global 5000 and 6000 and the Airbus A320 family. Certification work on additional aircraft types, both commercial and business aviation, remains in progress.
In addition to the STCs for retrofit implementations, Inmarsat remains committed to making GX available as a line-fit option "on every major Airbus and Boeing airframe". Such a position would assist GX in the competition for servicing the aviation industry. Panasonic Avionics' Ku connectivity system is line-fit offerable today on many widebody and narrowbody aircraft types. Meanwhile, Gogo has agreed to install its 2Ku platform on the Airbus A350 through Airbus Corporate Jet Centre (ACJC) on a retrofit basis, though with the advantage of having the process managed end-to-end by the airframer.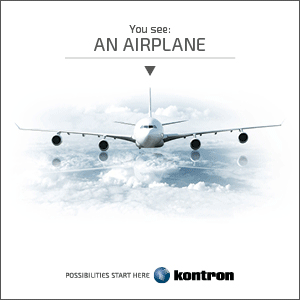 In a statement Leo Mondale, president of Inmarsat Aviation notes that, "With all key components now in place, we are in the final stages of testing." Mondale also emphasized the end-to-end coverage from a single provider that the GX solution offers, suggesting that "as a single network operator, we can commit to a uniform high quality of service wherever the aircraft may go" and that "Inmarsat is positioned as the only provider that can serve A320 aircraft on a global basis throughout their lifecycle."
There are some questions in the industry as to the value of a single-source solution over implementations requiring deals with multiple satellite operators. Consistency of service is an advantage of single-source, while capacity limitations and lack of redundancy are challenges. Updates to the onboard hardware, such as a dual-receiver configuration in the JetWave terminal allow for more 'make before break' handoffs between satellite beams, reducing inflight downtime. While not specifically a function of a single-provider solution this is an advancement in technology which improves the overall offering.
In addition to the Ka-band Global Xpress solution, Lufthansa has agreed to trial the hybrid S-band/ATG "European Aviation Network" kit on its aircraft. The timeline for that product implementation and testing is further out. The ATG network must still be built and the satellite payload launched into orbit.
Since June 2015, Panasonic-supported Ku connectivity – branded 'FlyNet' by Lufthansa – has been available on all 107 long-haul aircraft in the Lufthansa fleet.
Header image shows an Airbus A319 aircraft with the radome installation completed for Inmarsat's GX Aviation service, courtesy of Inmarsat.