Lufthansa operates three flights daily from New York JFK to its hubs at Frankfurt and Munich, with a high percentage of premium passengers on Boeing 747-8I, Airbus A380 and Airbus A340-600 aircraft. Yet on a flight to to Frankfurt in business class, the Senator Lounge — for the airline's first class passengers and top-tier frequent flyers — was seriously sub-standard.
To put passengers' arrival into context, Lufthansa uses the crowded, hectic Terminal 1 in JFK, and while the airline cannot be entirely faulted for the TSA officers changing their protocols on a whim and shouting at non-English-speaking passengers who complied with the standard shoes-off, laptops-out rules, it could perhaps have helpful (or multilingual) staff available, or even some printed notices. This is the experience the airline's best customers have immediately prior to their entry into the Senator Lounge.
On entering the lounge complex itself, I encountered a dismissive, passive-aggressive senior desk staffer. This did not bode well for an upmarket passenger experience. It struck me that he was the only person in the lounge I spotted with a Lufthansa badge, and hardly a successful advertisement for his company.
The lounge itself is essentially one long room filled with three types of chairs, and a bank of booth-style seating along the far wall. The armchairs pleasingly have a power outlet (US style only) per passenger. Large panoramic windows are a pleasure, but the abundant hard surfaces meant that the lounge became loud and echo-filled as soon as more than a couple of passengers were in it, which is rather a design flaw.
Much of the hubbub came from the kitchen too, including a near constant crash of cutlery and crockery being serviced and washed. This is ripe for improvement.
Food was warmed over — bulk catering clam chowder and vegetable soup were unimpressive, as were the two types of dried out sandwiches on offer. Given the length of time that the congealed chicken dish appeared to have been sitting there (indeed, two hours past the time where the sign suggested it should have been cleared) I did not sample it on account of being in a window seat without direct aisle access.
The seafood cioppino (which looked nothing like a cioppino I have ever seen) that joined it later appeared to be smothered in the same sauce, and I heard passengers nearby remarking on its lack of flavour.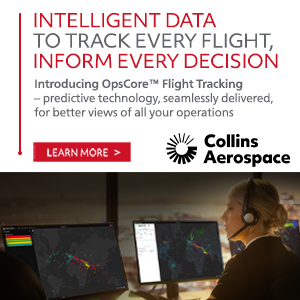 The two shower rooms are a plus, and provided with upmarket amenities, but there is no reservation system, and the first-come-first-serve model currently used resulted in several passengers jumping the queue. The men's restrooms were not clean, however, and the door to the single stall did not lock.
Overall, the parts of the lounge for which the obviously outsourced contractor is responsible were substantially below par even of Lufthansa's relatively humdrum Senator lounges in Frankfurt. Yet not all the lounge's issues can be laid at the feet of the contractor. Glacially slow Wi-Fi was well below acceptable levels, with this speedtest when the lounge was empty bar one other passenger.
Once approximately a third of the seats were filled, download speeds dropped to below 0.2 Mbps, and the system was unusable by 2100 before a 2155 flight. Google localisation suggested that the system is routed through Germany; this either needs to be improved or rethought.
And, at the end of the day, managing contracted but branded lounges — in a way that they deliver the passenger experience premium travellers expect for their money — is a key issue for the increasing number of airlines that are building their own outstation lounges in major hubs.
John Walton travelled on a paid ticket via Frankfurt courtesy of Airbus in order to attend the Airbus Innovation Days in Hamburg; Lufthansa provided a pass to the Senator Lounge.