An overworked, self-described "pudgy couch potato", Hape Kerkeling wasn't exactly Charlie Sheen excessive, but after burning the candle at both ends for almost 20 years as one of Germany's most famous TV presenters/comedians, he definitely needed a break. Then a bout with sudden temporary hearing loss and gallbladder surgery pretty much guaranteed he'd get it. Ordered by doctors to lay low for a bit, Kerkeling decided to use the break for some much-needed soul searching instead and set off on a whim on a transformative, life-altering hike along the famed Christian pilgrimage route of Camino de Santiago in Spain.
Not exactly the outdoorsy type, Kerkeling had a comically rough go of it at first, but eventually found his groove and documented every step of his hike along The Way of Saint James in a journal which evolved into the best-selling book I'm Off Then: Losing and Finding Myself on the Camino de Santiago. Selling more than five million copies since its initial publication in 2006, Kerkeling's chronicle of his roughly 500-mile hike from Saint Jean Pied de Port, France to the Cathedral of Santiago de Compostela in Galicia has been translated into 11 languages and in 2015, it became a movie entitled, appropriately enough, I'm Off Then.
Starring Kerkeling doppelgänger David Striesow (The Counterfeiters, Downfall) as the man of the hour and the astounding Martina Gedeck (Mostly Martha, The Lives of Others) and Karoline Schuch (Hanna's Journey) as a pair of very different women Kerkeling meets along The Way, Then was directed by award-winning German helmer Julia von Heinz (Hanna's Journey). The film, not unlike Kerkeling's epic hike, starts out wobbly with some abrupt shifts in tone that are a bit jarring in spots, but once things even out about 15 to 20 minutes in, it's sunny, travelogue perfection till the final reel.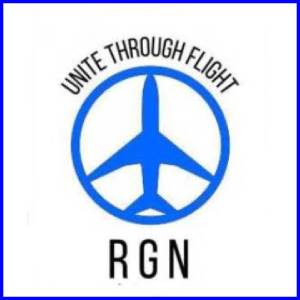 Some critics have called Then (which was released theatrically in Germany, Austria and Switzerland last December) a lighter, funnier male version of Wild, and though the comparisons are apt and both films are adapted from best-selling travelogues about hiking towards self discovery, Then has a religious element that sets it apart from the earlier film in a big way. And though von Heinz and company deftly avoid the preachiness that can often weigh down even the best intentioned faith-based films with healthy doses of humor and grit, at the end of the day, Then is very much a film about one man's deeply personal journey towards spiritual enlightenment.
But don't let that scare you off. I haven't set foot in a Catholic Church in years, but the film's climatic scene in the Cathedral of Santiago de Compostela left me positively breathless. So, trust me, even non-believers will find much to love and embrace in this touching, hugely funny film. And fans of gorgeously-shot European locales will surely revel in the sumptuous scenery on display as Kerkeling and company trek through Spain on foot.
UNESCO declared the eleven century old Camino de Santiago a World Heritage Site in 1993 and it's not hard to see why. It's glorious. And even if you don't have the time or the means to hike through the Spanish countryside for two weeks like Kerkeling, don't be surprised if Then inspires you to strap on your hiking boots and try. Yep, it's that good.
I'm Off Then is now playing on select Lufthansa, Oman Air, Thai Airways, Cathay Pacific, Air Mauritius, Saudi Arabian Airlines, Ethiopian Airlines, South African Airways, and Iberia flights worldwide. At present, the trailer is available in German, but the version playing in-flight right now is subtitled in English.